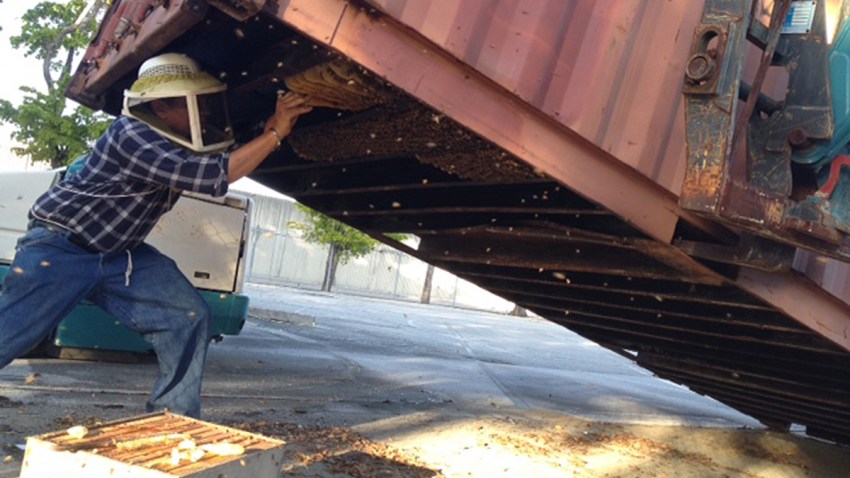 A 40-pound beehive containing about 40,000 bees that was found at Miami International Airport was relocated to a local honey farm.

The hive was discovered last month by construction workers underneath a large metal shipping container used to hold construction tools and supplies, according to the Miami-Dade Aviation Department.

In addition to the bees, workers found 25 pounds of honey inside the hive.

The Aviation Department's Environmental Planning/Wildlife Control Division found a professional beekeeper, who spent two days moving the hive to the farm in southern Miami-Dade where the honey was harvested and bottled.

"I applaud the team at POJV and our Wildlife Control employees for being sensitive to our natural environment and giving these bees a new lease on life at one of our local farms," Miami-Dade Aviation Director Emilio T. González said in a statement. "Their efforts took a potentially dangerous situation and turned it into a decidedly positive one for the airport and the environment."