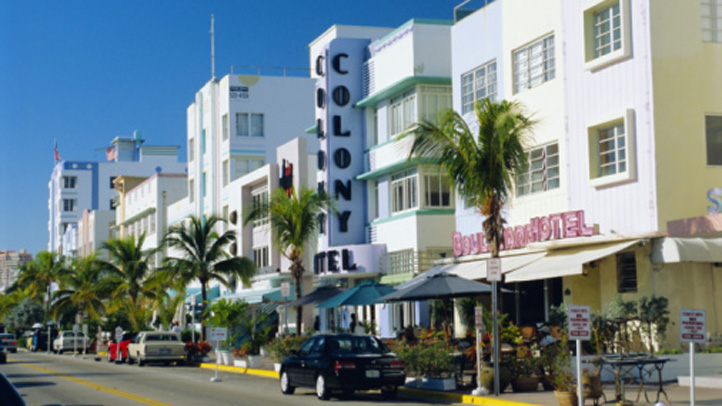 As part of Hispanic Heritage Celebrations, the city of Miami Beach will honor some of its community leaders in the arts, education, business, law enforcement and social services.
"Hispanics are a powerful voice on Miami Beach," said Frankie Trullenque, chairperson, Miami Beach Hispanic Affairs Committee. "And the winners exemplify the values that we most cherish - integrity, professionalism and a true caring for the community in which we live."
After nominations, Jose Rafael Martinez will be awarded in the arts, Tanya Diaz for education, Karpawich Family from Chica Tequilas for business, Joe Gato as a general, David King for public safety and Herb Sosa as a social service provider.
In addition to honoring their leaders, the city will host a variety of events that will celebrate throughout the month.
Here is a list of the events:
Hispanic Heritage Art Exhibition (Free)
Curated by ArtCenter South Florida
Opening Friday, September 27 through Thursday, October 31
Miami Beach City Hall Gallery
1700 Convention Center Drive, fourth floor
www.artcentersf.org
Miami Beach Food Truck & Music Fest (Free)
Wednesday, September 25, 6 p.m. – 9 p.m.
Featuring Marlow Rosado and la Riqueña
North Shore Bandshell, Collins Avenue & 73 Street
www.mbculture.com
Orgullo: Hispanic Pride Festival (Free)
Saturday, October 5, noon – 7 p.m.
North Shore Bandshell, Collins Avenue & 73 Street
Live music, entertainment, workshops, art, vendors & more
www.CelebrateOrgullo.com

Miami Beach Hispanic Heritage Festival (Free)
Friday, October 11, 6 p.m. – 9 p.m.
North Shore Park & Youth Center
501 72 Street
Live music, traditional Latin Foods, dominoes, carnival rides and more. There will also be a drawing, courtesy of Live Nation and the Miami Beach Hispanic Affairs Committee, to win two tickets to Cristian Castro and Robi Draco Rosa's performances at The Fillmore Miami Beach in October.
www.miamibeachparks.com
The Fillmore Miami Beach Hispanic Heritage Month Concert Series (Ticketed)
Service fee will be waived for tickets purchased at the box office, as part of the Hispanic Heritage Month celebration, to the following performances:
Julieta Venegas on Friday, October 4
Cristian Castro on Friday, October 25
Robi Draco Rosa on Saturday, October 26
Chino Nacho on Friday, November 15