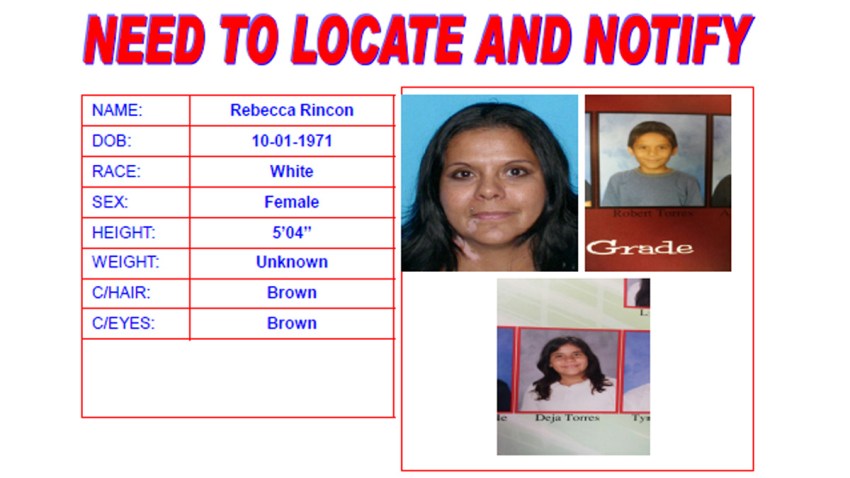 A woman and her two children that Miami-Dade Schools Police were looking for were found safe, authorities said Tuesday night.
Rebecca Rincon, 42, and her children Robert and Deja Torres were located after a Telemundo 51 viewer notified the schools police department of their whereabouts, a day after the agency asked for the public's help finding the family.
Police haven't given many details, saying they were trying to locate the woman and kids for "investigative purposes."
Rincon continues to be under investigation by Miami-Dade Schools Police, the department said.

The children had been last seen at David Lawrence Jr. K-8 Center in North Miami, police said.