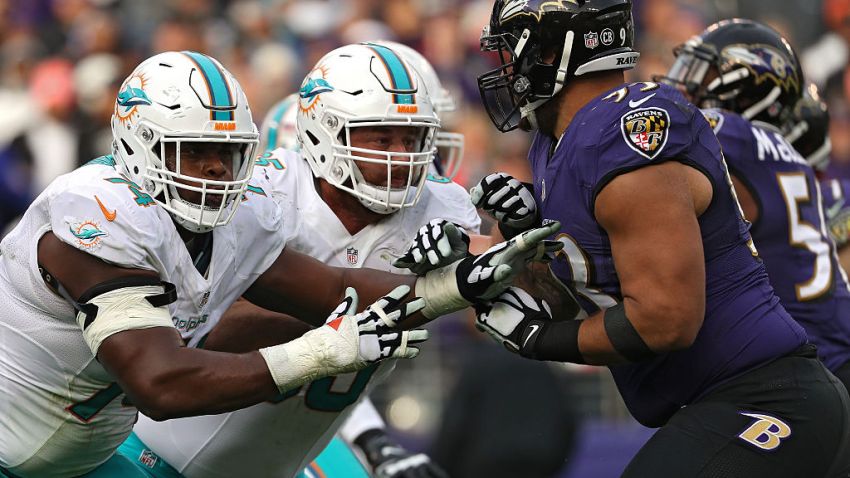 What to Know
Miami is coming off a 7-9 campaign in 2018 and will be under the leadership of first year head coach Brian Flores
As the NFL officially announced the 2019 regular season schedule for their 32 teams Wednesday night, fans of the Miami Dolphins will get to see plenty of their team early in the season - and very rarely at the end of it.
The Dolphins will host the Baltimore Ravens – led by quarterback and Boynton Beach native Lamar Jackson – in Week 1 followed by the New England Patriots in Week 2 inside Hard Rock Stadium.
Miami will travel to face the Patriots in the final week of the season.
The Dolphins will travel to take on the Pittsburgh Steelers on Monday Night Football in Week 8 - their only scheduled primetime game of the season at this point - and will host the rival New York Jets in Week 9 while traveling to MetLife Stadium in New Jersey in back to back weeks to face the Jets (Week 14) and New York Giants (Week 15).
The complete regular season schedule is:
Sept. 8 - vs. Baltimore
Sept. 15 - vs. New England
Sept. 22 - at Dallas
Sept. 29 vs. LA Chargers
Oct. 13 - vs. Washington
Oct. 20 - at Buffalo
Oct. 28 - at Pittsburgh (Monday)
Nov. 3 - vs. NY Jets
Nov. 10 - at Indianapolis
Nov. 17 - vs. Buffalo
Nov. 24 - at Cleveland
Dec. 1 - vs. Philadelphia
Dec. 8 - at NY Jets
Dec. 15 - at NY Giants
Dec. 22 - vs. Cincinnati
Dec. 29 - at New England
Miami is coming off a 7-9 campaign in 2018 and will be under the leadership of first year head coach Brian Flores – who joined the team after spending his entire career on the staff of the Patriots.
The Dolphins will host the Atlanta Falcons (date TBA) and Jacksonville Jaguars (August 22nd) during the preseason while traveling to take on Tampa Bay (date TBA) Buccaneers and New Orleans Saints (August 29th).