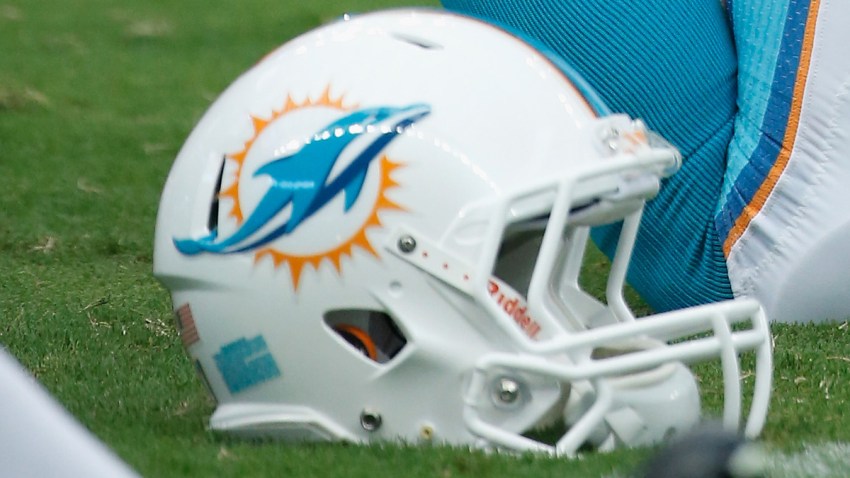 The Miami Dolphins are returning to the UK. The NFL announced Thursday that the Dolphins will play the Oakland Raiders at historic Wembley Stadium in London during the 2014 season.
"With our historically strong following internationally, the Dolphins are proud to once again represent the league abroad as one of the six participants of the 2014 International Series," Dolphins owner Stephen Ross said in a release.
"The opportunity to again connect with our many fans overseas and to expose a growing global audience to the sport we all love is something that our entire organization will fully embrace."
The NFL also announced two other games will take place as a part of the International Series in 2014, with the Atlanta Falcons hosting the Detroit Lions and the Jacksonville Jaguars hosting the Dallas Cowboys. The dates and times of all three of the game will be announced by the NFL at a later date.
This will be the third time the Dolphins play in London. Miami played the New York Giants at Wembley in 2007, the first regular season NFL game held in the UK. The Dolphins lost that game 13-10. Miami also played a preseason exhibition against the San Francisco 49ers in London in 1988.
Miami has played one other international game in franchise history, defeating the Buffalo Bills 16-3 in Toronto during the 2008 season.
The Dolphins are slated to be the visiting team, with Oakland taking hosting duties. This means the Dolphins will still be able to host 8 regular season games in Miami during 2014.