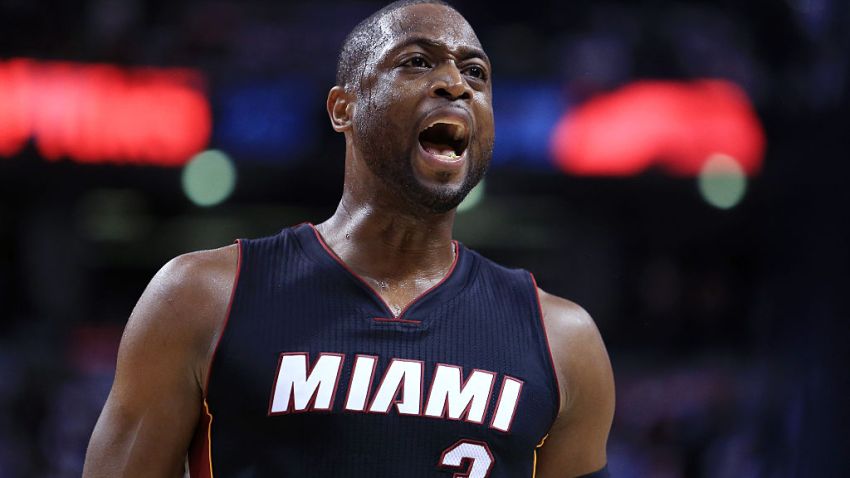 What to Know
Josh Richardson scored 19 points and Bam Adebayo had 16 points and a career-high 21 rebounds, but the Heat lost for the 7th time in 9 games.
Kawhi Leonard delivered his sixth double-double for the surging Toronto Raptors, and added an unusual first, too.
Leonard had 29 points and 10 rebounds, Kyle Lowry added 12 points and 10 assists, and the Raptors won their fifth straight game, beating the Miami Heat 125-115 on Sunday night.
After going 421 games without one, Leonard picked up the first regular-season technical foul of his career for arguing a non-call on his drive to the basket late in the third quarter.
"It was just kind of getting out of hand with some of the calls out there," Leonard said. "They're doing the best job they can but some of the calls tonight, I felt like I got fouled pretty hard."
Leonard was asked whether he thought his outburst was deserving of a technical foul.
"Definitely," he said. "You work so hard in this game to try and win a game or score the basketball and when you don't get your calls, it's very difficult when someone blatantly fouls you."
Jonas Valanciunas had 17 points and 10 rebounds, and Pascal Siakam scored 21 points, two shy of his career high, as the Raptors improved their NBA-leading record to 17-4.
Dwyane Wade scored a season-high 35 points, the most ever by a Miami bench player.
"It's a shame that kind of game is wasted on a loss," Heat coach Erik Spoelstra said.
Josh Richardson scored 19 points and Bam Adebayo had 16 points and a career-high 21 rebounds, but the Heat lost for the seventh time in nine games.
"The rebounds don't matter unless you come out with a W," Adebayo said.
Toronto is 11-0 against teams with losing records.
Ahead 63-54 at halftime, Toronto opened the third quarter with an 11-3 spurt, leading to a Miami timeout. The Raptors' onslaught continued when play resumed, and Spoelstra was forced to call time again with 7:11 remaining in the period, with his team trailing 88-62.
"That beginning of the third quarter was very uninspiring," Spoelstra said. "Two timeouts and I looked up and it's 26. I was shocked, I couldn't believe how fast it went."
Miami recovered before the end of the quarter, but trailed 101-89 heading to the fourth.
The Heat cut the gap to eight points in the final quarter but Toronto used a 7-0 spurt to pull away for good, a sequence that included a three-point play from Siakam and a long 3-pointer by Lowry with the shot clock running out.
"We got down early in the third quarter by too many points to try and come back on the road versus the best team in the Eastern Conference," Wade said.
Leonard scored 11 points in the first as the Raptors led 36-29, the fifth straight game Toronto has been ahead at the end of the opening quarter. The Raptors are 13-1 when leading after 12 minutes.
Copyright AP - Associated Press