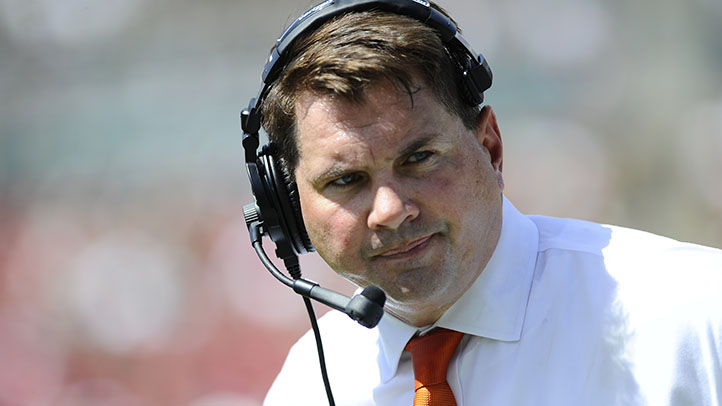 The Miami Hurricanes' 3-0 record is misleading. Their early undefeated status is being flaunted by many fans and media as a way of silencing legitimate concerns about the team's performance.
"A win's a win!" they say.
Not with this team. Not with this coach. Here's why.
If you go back 13 years ago, when the Canes were still perennial National Championship contenders, a non-conference win against a team like Nebraska was necessary to keep their title hopes alive. In those glory days at the U, a sloppy win could be excused. Firstly, because it rarely ever happened. And secondly, because it had value.
Today, (and this isn't exactly breaking news) Miami isn't competing for a National Championship.
The goal of this team, in Al Golden's fifth year, is to finally win the ACC. At the very least, the Hurricanes need to win the ACC Coastal Division to prove that they're headed in the right direction.
An ugly overtime win against Nebraska doesn't help them reach that goal. And an even uglier OT loss wouldn't have hurt it.
The only purpose of last Saturday's game against Nebraska, was to measure the team's progress and help them regain some sort of national relevance.
Unfortunately, that hope was erased as quickly as they squandered a 23-point lead in the final eight minutes, at home.
The outcome no longer mattered. Instead, we were given more evidence that the coaching staff hasn't improved since last season's 6-7 debacle.
Maybe the Canes will beat Cincinnati (they better). And maybe being 4-0 will get them votes in the Coaches poll. But this season is about winning the conference. So until the ACC schedule begins, don't let the results distract you from Miami's obvious flaws.
If they fix it by the time they play Florida State, Virginia Tech and Clemson, they'll be in great shape. And then you can say "a win's a win."
If they don't, we won't even be having this discussion.