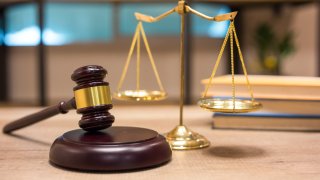 A Miami Lakes man who posed as an attorney and collected legal fees from at least two "clients" has been arrested for practicing law without a license, authorities said.
Ian Medina, who is also running for Miami Lakes town council, was arrested Saturday following an investigation by the Miami-Dade State Attorney's Office.
In addition to the practicing law without a license charge, the 28-year-old faces charges of organized scheme to defraud, grand theft, and making a false statement to department of state, according to an arrest warrant.
The investigation into Medina began after the Florida Bar received complaints that he was misrepresenting himself as an attorney and taking money for legal services he never performed, the warrant said.
Stay informed about local news and weather during the hurricane season. Get the NBC 6 South Florida app for iOS or Android and pick your alerts.
Medina was booked into jail and later released on bond on Sunday. He spoke with NBC 6 on Wednesday, saying that he is a lawyer, but he is not a licensed attorney.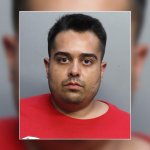 Medina said the entire thing was a ruse that he did intentionally to bring attention to what he calls discrimination by the Florida Bar against people with mental illness.
He told NBC 6 he has schizophrenia and bipolar disease. He claims the Bar won't let mental health patients become licensed lawyers in Florida.
"Mr. Medina's claim about the bar exam is not true," said Michele Gavagni, executive director of The Florida Board of Bar Examiners, the state agency that handles applications to the Florida Bar.
"As part of its background investigation, the board assesses mental health issues that could impair the applicant's ability to practice law," Gavagni said in an email. "In cases involving certain severe mental disorders, the board requires evidence that the applicant is getting treatment." 
Under Florida Supreme Court Rules applicant information is confidential.  
"The board therefore cannot comment on Mr. Medina's case, other than to say that Mr. Medina does not have an active application for admission to the Bar at this time," said Gavagni.
Medina showed what he said is his law degree from Emory University School of Law. NBC 6 reached out to the school to verify his degree, but it takes about a week to verify that someone graduated from the school.