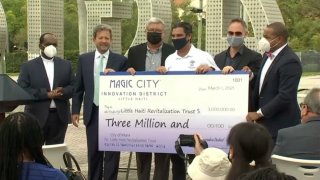 The Magic City Innovation District has given its initial $3 million to the Little Haiti Revitalization Trust.
The announcement was made during a news conference with City of Miami Mayor Francis Suarez in Little Haiti Monday.
The money is part of up to $31 million that will provide affordable housing and business opportunities in Little Haiti.
This is a developing story and will be updated. Please check back for more updates.