Authorities are searching for a man who escaped from police custody Monday, a day after Miami officers were caught on video appearing to punch him while arresting him.
The cellphone video, taken by a witness Sunday in Liberty City, appeared to show officers punching 25-year-old Leskeil Richards, who was on his knees with his arms behind his back. The video does not show what happened prior to the arrest.
"He can't breathe, he said he can't breathe," the woman behind the phone said as she broadcast the arrest live on Facebook. A crowd around the takedown can also be heard saying the suspect can't breathe.
On Monday evening, Richards was being treated at Jackson Memorial Hospital for injuries he sustained during the arrest when he ran away from the officers on guard, the Miami Police Department said in a news release.
He's described as a Black man, 5-foot-11 and 190 pounds, police said. His hair is longer on top and he has a tattoo of a crown on the front of his neck. Richards was last seen wearing a cast on his arm and blue pants.
Richards is considered dangerous and anyone who knows of his whereabouts should call 911, police said.
In Sunday's arrest report, officers said they asked Richards to get out of the car after the vehicle he was in was pulled over for speeding. Richards tensed up and resisted and grabbed an officer by the wrist to stop them from handcuffing him, officers said in the report.
Police said multiple officers gave verbal commands for Richards to comply and he did not.
Richards is accused of resisting arrest and faces multiple charges, including battery of an officer and resisting an officer. He had been arrested on a fugitive warrant for robbery out of Broward County. He is also accused of removing an ankle monitor.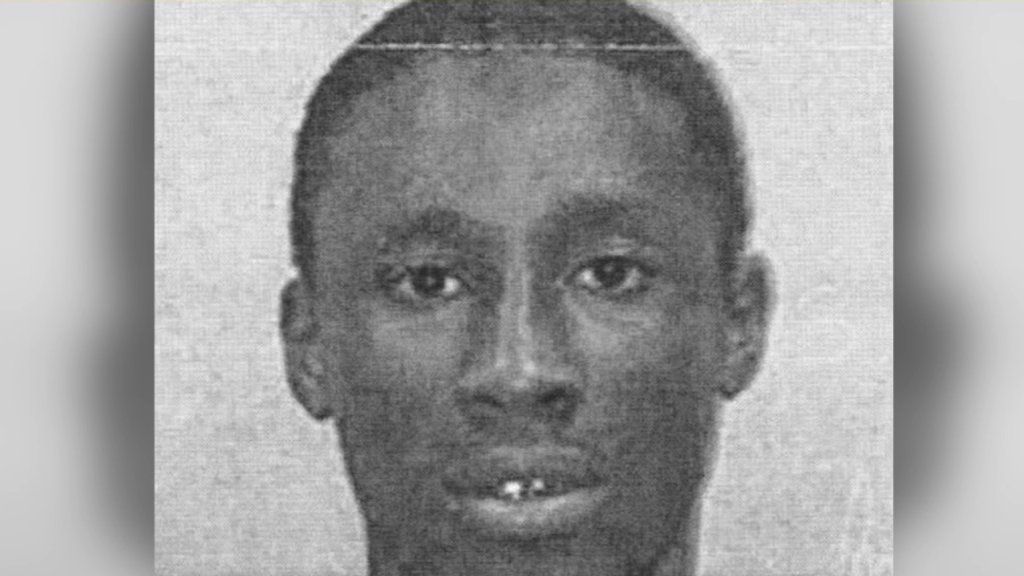 The Miami Police Department said Monday that they're looking into the incident and whether officers used excessive force. There is no word on the status of any of the officers that were on duty.
In a follow-up Facebook live, the woman who recorded the video said she was frustrated at how police behaved from the beginning
"A lot of these police go out here and they act off of anger, they act out of what's being said to them instead of focusing on what the job at hand actually is," she said. "This dude was so focused on this boy and roughing him up that they didn't even follow proper procedure when they stopped him."
Rodney Jacobs, assistant director for the City of Miami's Civilian Investigative Panel, which reviews complaints of excessive force by police, wouldn't comment on the specific arrest.
"I'd imagine that the state attorney's office may look into it as well as it could involve a battery or assault of another person. I'd imagine when those investigations wrap up we'll see it in our offices," Jacobs said.