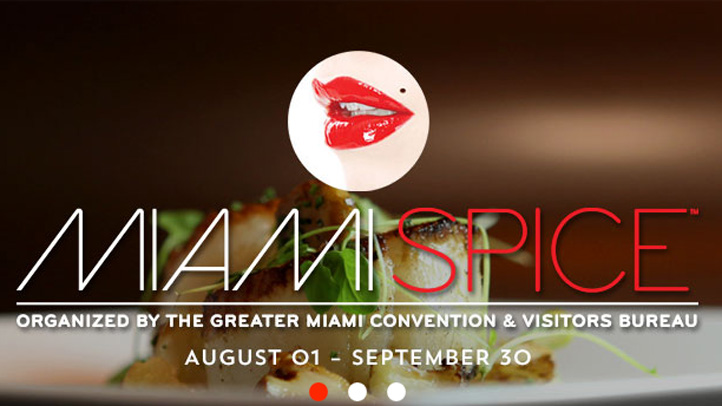 From August to September numerous restaurants in Miami will have lower prices and special deals as part of Miami Spice, a yearly event that hopes to make the best dining and nightlife in Miami affordable.
Now in its 12th year, Miami Spice will run from Aug. 1 to Sept. 30 and almost 200 restaurants will offer lunches ranging from $19-$23 and dinners from $33-$39.
"It truly has become an institutional two-month celebration," said Rolando Aedo, Executive Vice President and Chief Marketing Officer for the Greater Miami and Visitors Bureau, which puts on the program.
Miami Spice has added 52 restaurants compared to last year, and organizers hope the event will continue to grow. Click here for a list of all pariticpating restaurants.
"The record-breaking number of participating restaurants speaks for itself. Miami Spice is a beloved program for both consumers and the restaurant industry, further driving the tourism offerings for the destination," the bureau's President and CEO William D. Talbert, III, CDME, said in a statement.
For the second year in a row, Miami Spice created two categories of restaurants: luxury dining and fine dining. The distinction, based on price, gives customers more options, Aedo said.
He said Miami Spice wasn't just set up to generate business for restaurants during the off season, but also to "demystify the five-star restaurant experience."
In fact, during Miami Spice savings range from 40 to 50 percent at some of the nicest restaurants in Miami, Aedo said.
Miami Chef Timon Balloo Says His Heritage Influences His Cooking Style
"It's a tremendous opportunity for people who have not yet visited these restaurants," he said.

The event's website has been updated to make reservations easier to arrange. The participating restaurants are now arranged by cuisine type, location and price.

More Local Stories: