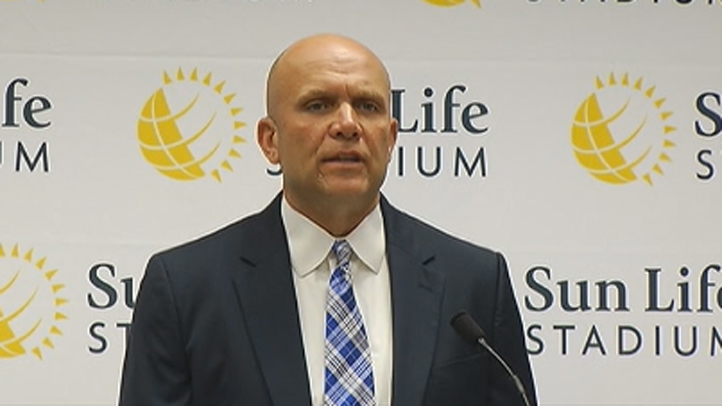 Mike Dee is leaving Miami. The Dolphins' CEO announced on Twitter Wednesday that he will become the new president and CEO of the San Diego Padres.
"I want to thank Mike Dee for his leadership over the past four years to the Miami Dolphins and wish him the best in his new position with the San Diego Padres," Dolphins owner Stephen Ross said Wednesday. "Under Mike, we have broadened our role in the community, improved our technology footprint within the organization and enhanced our customer service to our fans. As a result of Mike's leadership and combined with the hard work of our football operations department, I feel that the organization is well positioned for future success both on and off the field."
Former Dolphin Culpepper Loses Home in Foreclosure
Dee will replace retired Padres president Tom Garfinkel, who resigned last week. Dee previously worked for the Padres from 1995 to 2002.
"I want to thank Steve, all of the members of the Dolphins organization and Dolphins fans I have encountered during the past four years as CEO of the Miami Dolphins," Dee said Wednesday.
"We worked hard to develop a strong relationship with our fans and our community, and I appreciate the passion they have for the Dolphins. My experiences with our fans and the members of this community have given me outstanding memories I will always cherish. I would also like to thank Coach Shula, Nat Moore and the hundreds of Dolphins alumni who welcomed me to the organization with open arms and that I shared a unique and special relationship with."
Complete Miami Dolphins Coverage
Dee might be best remembered for the team's failure to secure public funding to partially finance $350 million worth of repairs and upgrades at Sun Life. After a bill that would have secured a state sales tax rebate died in the Florida House of Representatives, the NFL awarded hosting duties for the 50th Super Bowl to San Francisco (Miami was the other finalist), and the Dolphins dropped the renovation plans.
It is not clear who will take Dee's place in the Dolphins' front office. Ross had split business and football operations between Dee and general manager Jeff Ireland, respectively. The Miami Herald reported Wednesday that such an arrangement will likely continue with Dee's replacement.
"We will begin the process immediately to bring in a new CEO and I have retained Turnkey Sports and Entertainment to lead this search," Ross said. "Mike will be in the office over the next several weeks as he makes the transition to his new position. We wish him and his family the very best in this new chapter of his life."