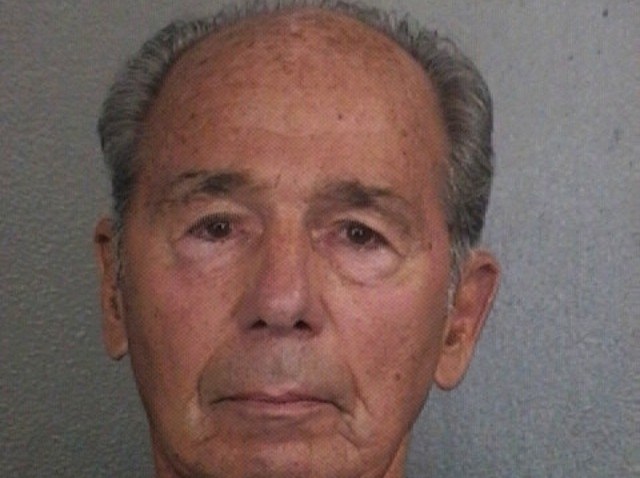 The head of a mafia was booby trapped in Fort Lauderdale after he was busted collecting protection payments from strip clubs in Fort Lauderdale, federal agents announced Thursday.
Luigi Manocchio, the reputed former head of New England's Patriarca crime family, was arrested in a nationwide sting Wednesday that netted more than 100 mobsters in the Northeast on charges ranging from murder to narcotics trafficking.
Manocchio, known in Mafia circles as Baby Shanks, was ratted out by several high-profile crime figures who were on trial in New York and Boston. It's unclear how extensive Manocchio's South Florida operation stretched and authorities have not released what strip clubs were under the Mafia's control.
Also arrested was Thomas Iafrate, who worked as a bookkeeper for strip clubs and set aside money for Manocchio, prosecutors said.
Both men are charged with extortion and extortion conspiracy.
Prosecutors credited former mob boss Salvatore Vitale, who had a hand in over 11 mafia hits in the New England area. He received time served for his cooperation.
"The Mafia today is weaker because of his cooperation," Assistant U.S. Attorney Greg Andres said. "Mr. Vitale provided lead after lead. ... The results speak for themselves."
Copyright AP - Associated Press