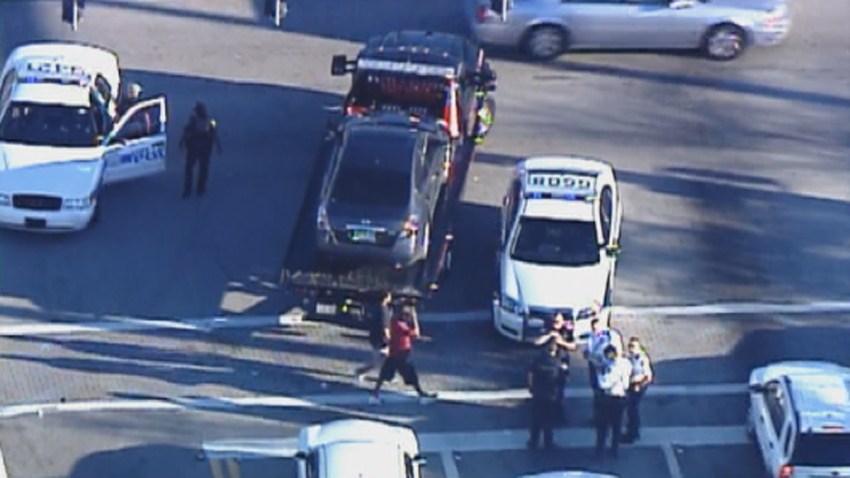 A woman who was driving her kids to school was arrested after she sped away from an officer and struck a police cruiser in Fort Lauderdale Monday morning, authorities said.

Jessica Freelove, 24, was taken into custody after she was pulled over in the area of Davie Boulevard and Northwest 27th Avenue, Fort Lauderdale Police spokeswoman DeAnna Greenlaw said.

According to Greenlaw, Freelove told the officer she "didn't have time for that," and sped away, striking a police cruiser.

Police caught up to her about a block away and took her into custody. Freelove's two small children were in the back seat of the car, Greenlaw said.

It's unknown what charges Freelove (below) will face. The kids' grandmother came to the scene and took them to school, Greenlaw said.
Weird Stories: