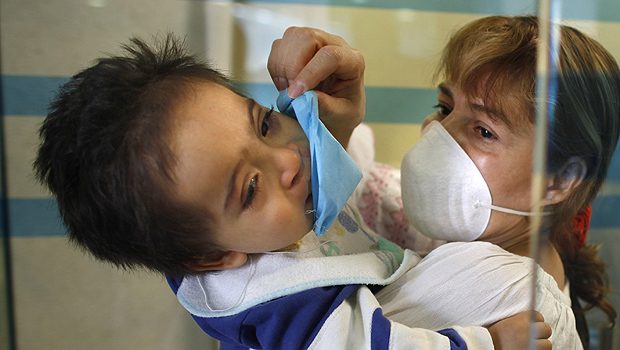 If all the news about swine flu is giving you an overwhelming desire to wash your hands, do it.
After confirming two cases of swine flu in Florida Friday, one in Broward County and one in Lee County, the Florida Department of Health says the state is looking at nine more cases they suspect may also be the virus.
The suspect cases are in Lee, Orange, Indian River, Alachua, Pinellas, Okeechobee, Miami-Dade and Palm Beach counties. Those possibly infected rage between 7 and 75 years of age.
Among the confirmed infected are a 17-year-old girl in Broward and an 11-year-old boy in Lee. Both cases lead to the closures of Hallandale High School and Spring Creek Elementary School.
A spokeswoman for the Broward County Health Department told the Sun Sentinel the girl, who recently visited Mexico, "has been given the appropriate medication and is well at home." She recently visited Mexico and was treated for the virus at Memorial Regional Hospital in Hollywood when she returned from the trip with a high fever.
With nine more cases being monitored, Florida schools and businesses can most likely expect more closures in the coming weeks.
To ensure safety, the health department is advising everyone to wash hands thoroughly and frequently and to remain home from work or school if you are sick. And be sure to wash your hands. Did we mention that already? We can't say it enough.
A hotline at 1.800.342.3557 has been set up to field questions about swine flu. Officials say they've already received more than 700 calls.