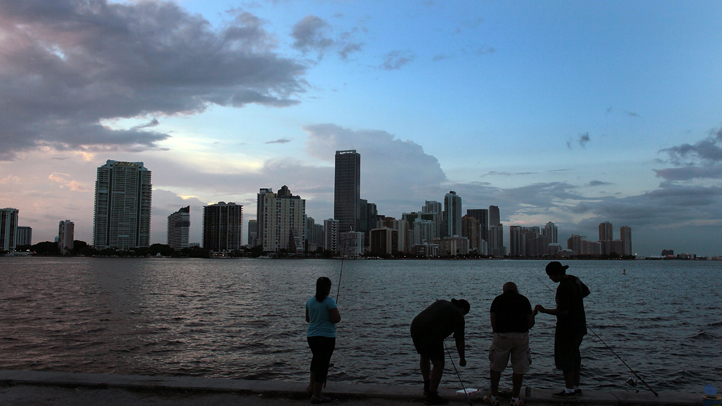 Sunshine has returned and should be with us through the weekend, leading to much warmer afternoons in South Florida.

The threat for isolated storms won't be removed, but the focus will be on mostly sunny conditions for much of Friday and through the weekend.

Highs will run around 89 each day with mostly sunny skies prevalent. Any chance for storms would come in the afternoon hours and will not be widespread.

Throughout the weekend, we'll be watching an area of low pressure off-shore of the Carolinas.

As of Friday morning, the National Hurricane Center was giving this system a seventy percent chance of developing by Saturday evening into a tropical or sub-tropical system.

While it will have no immediate impact on our local area, it may aid in enhancing our thunderstorm chances by Monday.