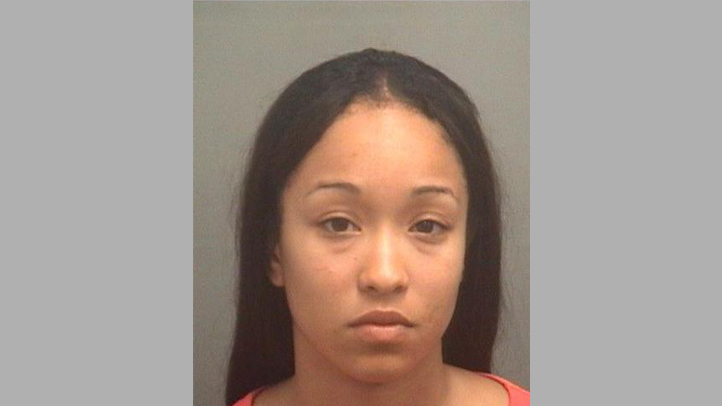 A woman was charged with child neglect after she left her two children in her car while she attended a Lil Wayne concert in West Palm Beach, officials said.
Barry Batchelor, a Cruzan Amphitheater employee, said he saw two children standing unsupervised in the venue's parking lot near a black Nissan Altima at about 7 p.m. Sunday, according to a Palm Beach Sheriff's Office arrest report.
More than two hours later, Batchelor saw the children were still there and approached them. The children, 3 and 5, told him their mother went into the concert and left them to stay in the car, the report said.
Batchelor notified authorities who found the mother, 25-year-old Brittany Harris, in the parking lot at about 10:30 p.m., after the concert had ended, the report said.
Harris originally told deputies her cousin had taken her kids to the concert and left them in the parking lot, but she later confessed to leaving the kids so she could attend the concert, according to the report.
The Department of Children and Families was notified to take possession of the kids, and Harris was arrested on two counts of child neglect for leaving her children in a busy parking lot with about 9000 patrons, several cars and intoxicated people, the report said.
Jail records show Harris was released Tuesday on $20,000 bond, and it's unknown if she has a lawyer.
More Local Stories: