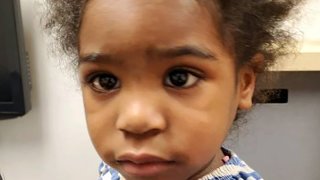 Police are investigating after the mother of a girl who was spotted alone in the lobby of a North Miami Beach building early Wednesday morning was found.
The North Miami Beach Police Department released a photo of the little girl who was found at 2150 Northeast 169th Street.
Shortly after 9 a.m., the mother of the child was found and the two were reunited.
The Florida Department of Children and Families is investigating.