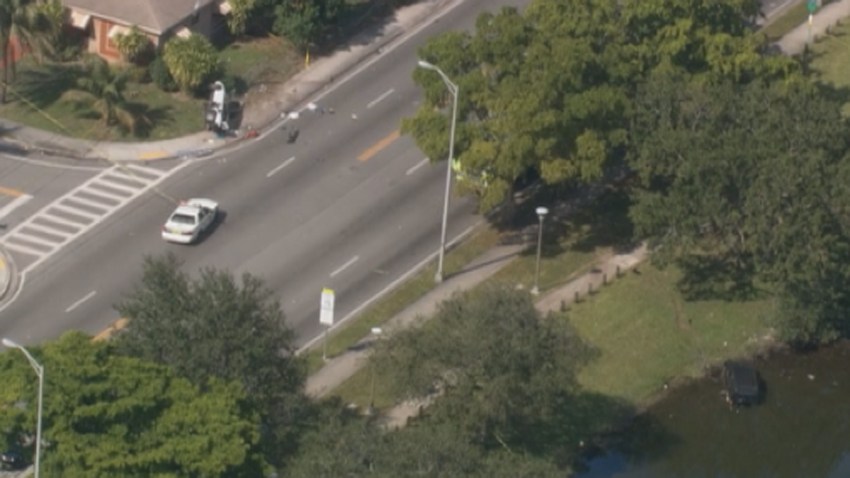 Multiple people were injured in a violent rollover crash that ended with one vehicle in a small body of water in northeast Miami-Dade Friday.
The crash happened around 12:20 p.m. in the area of Northeast 159th Street and Northeast 6th Avenue.
Miami-Dade Fire Rescue workers responded and were transporting multiple patients, officials said.
No other information was immediately known.
Check back with NBC 6 South Florida and NBC6.com for updates.