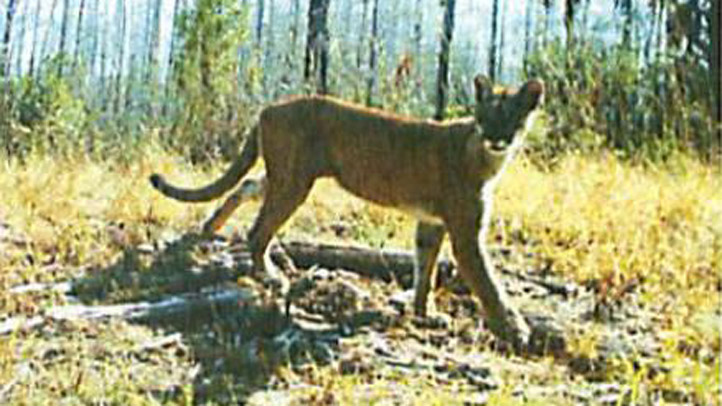 A Naples man could face a year in federal prison and a fine of up to $100,000 after he pleaded guilty to shooting and killing a Florida panther, authorities said.
Todd Benfield, 45, knowingly shot and killed a Florida panther with a compound bow and three-blade broadhead-tipped arrow from a tree stand in the Golden Gate Estates area of Collier County on Oct. 8, 2009, according to his plea agreement.
In doing so, Benfield violated the Endangered Species Act, U.S. Attorney Robert O'Neill said as he announced the guilty plea Monday.
On Oct. 9, 2009 Benfield and an associate moved the panther's body into Woodland Grade in an attempt to hide it, and the day after that Benfield removed his tree stand in another attempt at concealing his deed, authorities said. But a Florida Fish and Wildlife Conservation Commission officer found the dead animal on the same date in thick vegetation in Woodland Grade, estimating that the panther had been dragged 50 yards, authorities added.
There are only about 100 to 160 panthers left in South Florida. It is the last subspecies of puma that is still alive in the eastern U.S.
"This investigation is the successful culmination of a three-year joint investigation led by the U.S. Fish and Wildlife Service's Office of Law Enforcement, with support from the Florida Fish and Wildlife Conservation Commission, the Joint Wildlife Crime Scene Response Team, and the U.S. Attorney's Office," said Andrew Aloise, special agent in charge for the U.S. Fish and Wildlife Service. "This investigation demonstrates our dedication and determination to solve these types of serious wildlife crimes, regardless of how long it takes. We hope this helps serve as a deterrent to help support the recovery of the Florida panther."