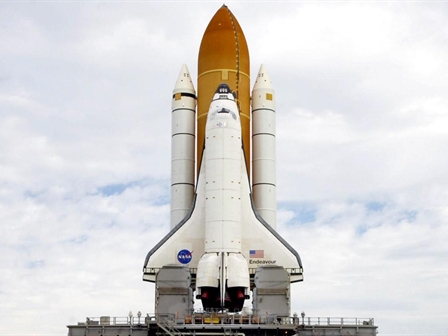 Looks like the Space Shuttle isn't the only thing getting high at NASA these days.
Officials said they found a plastic container with cocaine inside Tuesday as they prepped the Space Shuttle Discovery at Kennedy Space Center for its flight in March, reports Central Florida News.
The white powder was found in a restricted area where only cleared personnel can enter. About 200 people work in the area.
NASA officials said they will run drug tests on all of the workers in the area to find out if anyone has been trying to play astronaut without actually strapping on a space suit.
NASA officials said no employees appeared to be under the influence of drugs while they were on duty and the space exploration organization has a zero tolerance drug policy.
It's unclear how the finding will impact the Space Shuttle Endeavor, which is set to launch into space on Feb. 7.