With the holidays right around the corner, most South Florida's football teams have something to be thankful for. While the three area college programs already know they will be working well into the December holidays, the Miami Dolphins are thankful they are still in the playoff conversation after a three game losing streak.
The area will again be the center of football action with three games this weekend – as the state's other two college powers in desperate need of a win in what has been a season to forget if you're wearing orange and blue or garnet and gold. Here's a preview of this week's action.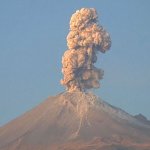 Miami Dolphins vs. Tampa Bay Buccaneers
You may remember this game as the one scheduled for the start of the season, but was later postponed thanks to Hurricane Irma. Now, both teams that came in with such high expectations for 2017 have a combined record of 7-11 and need a win if they want any chance of making it to the playoffs.
The Bucs will likely be without starting quarterback Jameis Winston as he deals with a shoulder injury, which gives Miami a decent chance to break their three game losing streak.
[458279303, C]]
Miami Hurricanes vs. Virginia Cavaliers
The 'Canes, coming off a big win last week over Notre Dame, climbed to No. 3 in this week's playoff rankings and looks to avoid a letdown against a Cavaliers team coming in off a loss last weekend to Louisville. Miami has clinched a spot in the ACC Championship Game against Clemson and will make it to their first ever College Football Playoff if they win their final three games.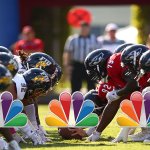 FIU Panthers at FAU Owls
Don't look now, but one of the games of the year in the Sunshine State will be taking place this weekend as both teams – who will be heading to bowl games this season – face off in a game that has conference title implications. A win by the Owls and they will play Dec. 2nd for the Conference USA title, while the Panthers need a win in their next two games and two FAU losses to make it to that game.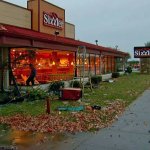 Florida State Seminoles vs. Delaware State Hornets
In what has been maybe the most disappointing season in recent college football history since they started the year ranked No. 3, the Noles limp in at 3-6 needed to win their final three games just to make it to a bowl game. Luckily, they are facing a Hornets team who has gone 5-39 in the FCS level since the 2014 started, so this shouldn't be too much of a challenge.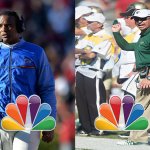 Florida Gators vs. UAB Blazers
After losing last week to South Carolina in their SEC finale, the Gators will (baring a major need from the NCAA to fill bowl slots) be watching the postseason from home. Their biggest goal, at this point, is gaining momentum for 2017 and ruining the season for both the Blazers – who will be bowling in their return to playing college football – and their finale against Florida State next week.
Other State Games
Orlando will be the site of the annual Florida Classic again this year, as the FAMU Rattlers and Bethune Cookman Wildcats meet in one of the best rivalries when it comes to the game and events surrounding it. The No. 14 ranked UCF Knights will take to the road when they face the Temple Owls.
In the pro game, the Jacksonville Jaguars will look to continue their surprise season when they take on the winless Cleveland Browns.