It's the moment that South Florida fans have been waiting for the last three decades as the Miami Hurricanes welcome one of their most hated rivals back to the area for a matchup that has national title implications with the regular season coming to an end.
At the same time, the Miami Dolphins hit the road for another primetime game that could be the difference between turning their season around of continuing in their current slump and saying goodbye to any chance of a return to the playoffs.
There are also several college and pro games involving state teams that could decide who will play in the postseason and who will be staying home watching the action. Here's a preview of each contest.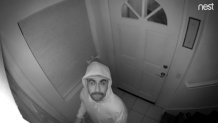 Miami Hurricanes vs. Notre Dame Fighting Irish
The teams are ranked No. 3 and No. 7, they have a combined record of 16-1 and the winner of this game has an inside shot at playing for college football's national title. No, you didn't get into a time machine and go back to the 1980's – the 2017 edition of 'Catholics vs. Convicts' might end up being the most important game of the season for both teams.
For the Hurricanes, getting a win over ranked Virginia Tech last week did a lot to build confidence after several close wins over inferior opponents this season. Notre Dame will be the toughest foe faced so far, and with a high powered offense the Fighting Irish want this to be a shootout that would play in their favor.
If Miami's defense can play as well as it did last week, the 'Canes could get their first victory in this series since the 1989 season.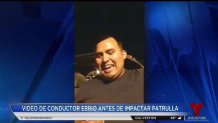 Miami Dolphins at Carolina Panthers (Monday)
For their last two games, the Dolphins have been under the bright lights of national primetime television – and in those two games, they have been outscored 67-24 and looked nothing like the team who won three straight game. The offense showed slight signs of improvement in their loss to Oakland, but they hype that came with offensive "guru" Adam Gase becoming head coach hasn't fully developed.
The Panthers, winners of four of their last six games, look again like a team ready to compete for the NFC title after a 20-17 win last week against the Atlanta Falcons – but still have to figure out their own offense between the struggles of quarterback Cam Newton and the trade of their top receiver, former FSU star Kelvin Benjamin, before last week's game.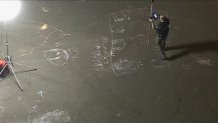 Florida State Seminoles at Clemson Tigers
What was supposed to be one of college football's top games at the start of the season has turned into what, on paper, looks like the Tigers' victory party for a third straight ACC Atlantic Division crown and a potential trip to the College Football Playoff.
The Seminoles, coming off another closer than expected win, do get a push from the expected return of running back Jacques Patrick – a move that will bring back their two headed attack with Cam Akers in the backfield. Florida State may be a heavy underdog, but don't be surprised if they make things interesting and make Clemson work if they want to clinch another crown.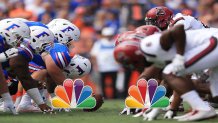 Florida Gators at South Carolina Gamecocks
Well, the Randy Shannon era didn't begin as planned in Gainesville as the Gators were embarrassed last weekend against Missouri. Another loss, with this game and one against FSU at the end of the regular season, and Florida will finish with a losing record and not go to a bowl game for the second time in the last five seasons.
While Florida wants to avoid that, they also want to get a third straight win against their former coach, Will Muschamp, who took over in Columbia after being fired following the 2014 season. The Gamecocks have won just five meetings with the Gators since joining the SEC before the 1992 season.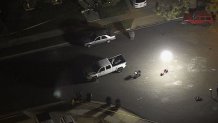 FIU Panthers vs. Old Dominion Monarchs
Don't look now, but the Panthers are bowl eligible under first year head coach Butch Davis and could end up playing for a conference championship if they win out. FIU is led by quarterback Alex McGough, who is on pace to go over two thousand yards passing in this game and hopes to have a better showing than last week, when they squeaked out a win over UTSA.
Other State Games
The 18th ranked UCF Knights return home for a conference showdown with UConn, while the FAU Owls hit the road to take on Louisiana Tech ahead of their Shula Bowl battle with FIU next week. Bethune Cookman will also be on the road when they take on North Carolina Central, one week before they face rival FAMU in the annual Florida Classic in Orlando.
In the NFL, the struggling Tampa Bay Buccaneers – who will be without starting quarterback Jameis Winston as he recovers from a lingering shoulder injury – will host the Tampa Bay Buccaneers while the Jacksonville Jaguars, who are in the playoff hunt for the first time in close to a decade, will host the Los Angeles Chargers.