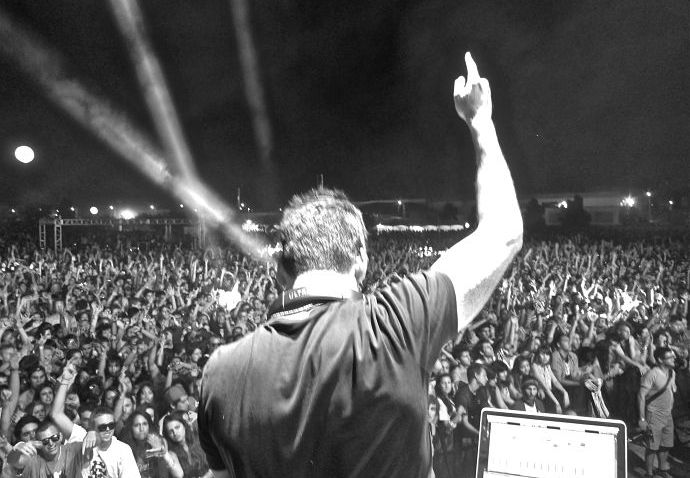 The last time NBC 6 got with Gary Richards, the HARDFest founder was about to launch the inaugural Holy Ship!, which went down in history as the only boat to stay afloat despite the weight of such heavies as Skrillex, Fatboy Slim, Steve Aoki and A-Trak. Two years later, Richards has aligned with Live Nation and launched Hard into a whole new stratosphere, and still manages to keep the mean beat as Destructo. With three of one and four of the other through MMW, and who knows how many of both through the year, Richards might soon even outgrow his new stratosphere.
What came first: Destructo or HARD? Destructo came first.
How do the two differ? Destructo is me as an artist and DJ. HARD is a live concert brand that brings the newest in electronic music.
How do they coalesce? They both go hand and hand.
How important is one to the other? Me being a DJ means I know what other DJs need for the events and how to program the events from an artist perspective.
Speaking of events, what's what with Hard this MMW? Hard Miami 1 and 2 will be at Grand Central. The first, Rump Shaker, is all about groovy booty music – traps, dubstep, whatever. Think last year's Massive Moombahton and then some. Day Two features everyone from Amtrac to Claude VonStroke and is more about the core of Hard.
How 'bout Hard Miami Beach? The Hard Pool Party is at The Raleigh, and it'll be a 10-hour marathon melting pot of genres. Felix da Housecat and I might play some dubstep; Skreamizm might hit some house; Alex Metric will spin at the intersection. We want to show how all this craziness ties together.
And for Destructo? Tuesday it's Ammunition with Alex Metric at Bardot, Thursday and Friday it's Hard, then on Saturday it's Miami Noize, the BoysNoize Records party at Therapy.
Do you ever sleep? No, not really. I get to do what I love with my friends all over the world, why would I want to sleep?
The full MMW slate of Hard and Destructo action can be found here and here.