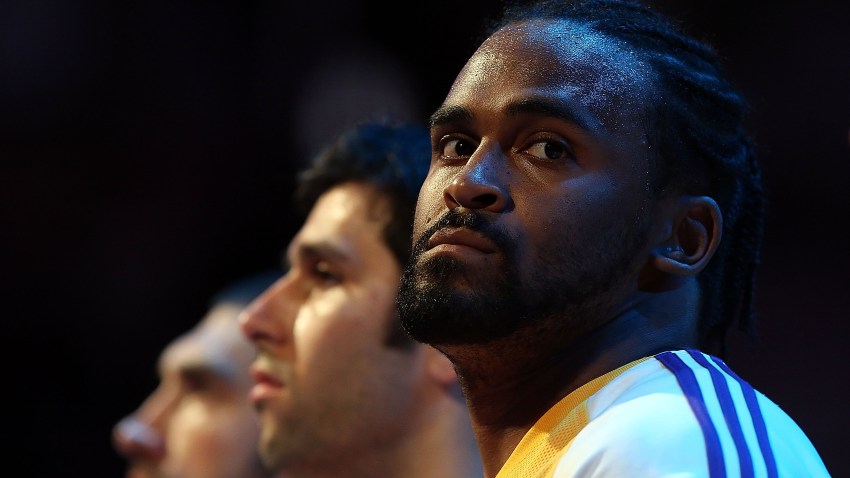 When it comes bringing a new recruit to the Miami Heat, apparently all it takes is a call from LeBron James and Dwyane Wade. Well, it did for their newest teammate Ronny Turiaf. And a shout from some of NBA's biggest players isn't the only exciting thing that has happened to him this year. Well, exciting might not be the best choice of words.

Having only played in the United States since 2005, the French native began his 2012 wearing a Washington Wizards jersey. On March 15th, he was traded to Denver. Only a few days later, he was waived by the Nuggets and became a free agent. After much discussion of where he would go, the Miami Heat officially announced his newest home on Wednesday.

"We felt it was a no brainer," head coach Erik Spoelstra told us at the Miami Heat Charitable Fund gala," To get a player of his caliber at this time of the year is unusual. We felt comfortable with our team now, but we think he fits the Miami Heat fabric."

Turiaf must also feel comfortable on the team seeing he was walking the carpet only a few hours after the announcement. But what brought him here to the 305 exactly? Well, we asked him.
"The opportunity, the city and getting to play for a team that wants to win a championship and sacrifice whatever it takes to get there. Everyone wants to play in that kind of environment. It's not going to be easy. I am looking forward to the challenge. "

As for his hopes for the rest of the 2012 season, he said he's focused on today.

"I'm really focused on the present. I am going to look at their past and how they go about things. I am really focused on what I can accomplish right now, next game, being a part of the team. Really, I am going to try to fit in."

Only a couple of minutes later, his teammate, Chris Bosh, arrived and was ready to talk Turiaf,

"I didn't even know he was here. He works fast, obviously. I just heard the news a couple of hours ago."

When asked if there would be any hazing for the new guy,

"Of course. Just a little bit. "