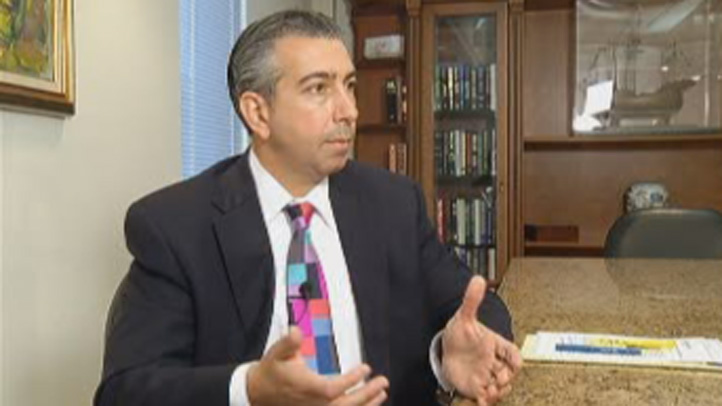 The last images of Trayvon Martin before he was killed show him at the counter at a Sanford 7-Eleven as he buys Skittles and an iced tea. Another newly released photo shows a yellow tarp covering his body just a short distance from the house he was walking back to on Feb. 26.
George Zimmerman's doctor says his nose likely was broken in their encounter, and more photos show Zimmerman's face and head up close on the night he shot Martin, which he says he did in self-defense.
The public viewing of these images, while clearly permissible under Florida law, may make it extremely difficult to find an impartial jury, a South Florida legal expert told NBC 6.
"It makes everybody a CSI expert, a defense attorney, a prosecutor," said Miami criminal defense attorney and former public defender Jonathan Meltz, who is not associated with the case. "To get a fair and impartial jury is difficult. They will be tainted."
The new images were part of a massive amount of evidence, including 184 pages of documents and recordings, which prosecutors released in the second-degree murder case against Zimmerman Thursday. He has pleaded not guilty.
Meltz says the blood on the back of Zimmerman's head, and the frontal shot which his damaged nose – which two police officers who responded to the scene described as broken in a Sanford Police offense report – will go a long way in court.
"It appears to bolster the defense more than the state or the prosecution," Meltz said. "You've seen multiple pictures of what his head looked like. The blood scrapings, the injuries, multiple witnesses are talking about a broken nose."
The new documents include numerous witness accounts of the incident at The Retreat at Twin Lakes, some of which conflict.
Martin family attorney Benjamin Crump said "we're very happy that this information is all out, it's all transparent, so everybody in America can see it for themselves and judge it for themselves. We don't have to have no third parties interpreting it for us."
For complete coverage of the Trayvon Martin shooting here, click here.