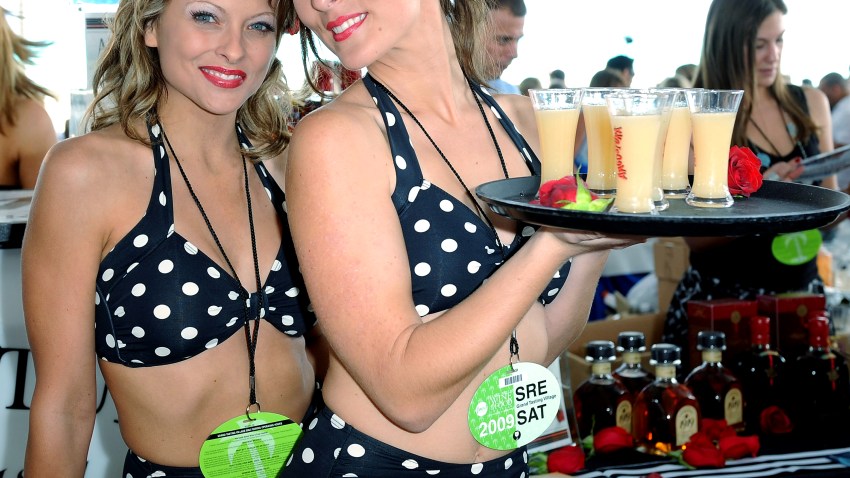 Having a cocktail while you sit outside of your beachfront hotel room has been the ultimate sales pitch for every establishment on Miami Beach.
Apparently, it's been illegal all this time.
City Attorney Jose Smith told commissioners Tuesday that the law has been on the books for years, but was never enforced, reports the Miami Herald.
So what better time to enforce the alcohol ban on the beach than one of the biggest tourism weekends of the year, Memorial Day? We'd love to blame the Jersey Shore cast for this one, but this appears to be the diabolical work of the "No Fun" police.
Hotels are allowed to sell alcohol within the hotel, but the beachfront patios that line the sand must go from wet to sober immediately.
"It's going to be a little nasty on the eve of Memorial Day if they tell the hotels they can't serve alcohol out there,'' SoBe hotelier David Kelsey told the Miami Herald.
Nasty might be an understatement.
Hundreds of thousands of people are expected to descend on South Beach to party over the weekend and many will be staying in hotels and motels in the area, expecting to get their mojitos and margaritas while they tan.
It's unclear what the punishment is if a hotel is caught serving alcohol on the beach in the coming weeks, but the increased police presence designed to make sure crowds don't get out of hand might be tied up writing citations if the city really wants to ramp up enforcement.