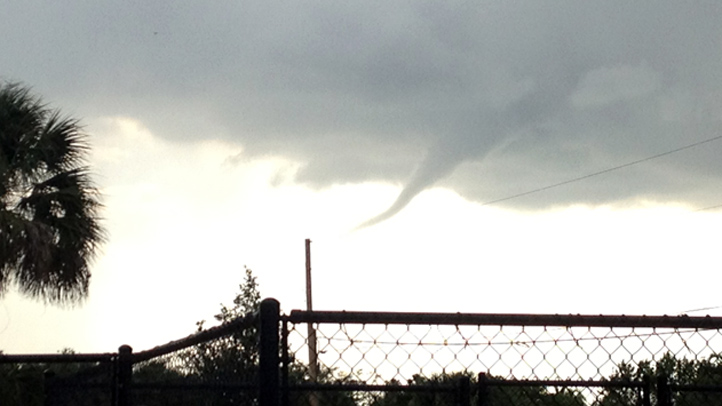 The National Weather Service issued a short-lived weather advisory after a funnel cloud was spotted near the Broward and Palm Beach county line just west of Parkland on Monday, the agency said.
Meteorologist Alex Gibbs said the National Weather Service followed the storm closely on radar, but the funnel cloud did not touch down.
"On the radar there was some rotation, not very strong," said Gibbs, from the Weather Service's Miami-South Florida forecast office. "The good news is it's kind of out in the middle of nowhere, so it looked like mostly people from the roads seeing it."
He said the particular cell the NWS was watching pretty much fell apart at about 6:45 or 6:50 p.m.
The Broward Sheriff's Office said numerous people called it to report funnel clouds in north and northwestern Broward County.
The BSO said it received reports of the clouds to the west, near Parkland, and earlier in Deerfield Beach, near I-95 and SW 10th Street.
There were similar reports in Palm Beach County in the western Lake Worth area, the BSO added.