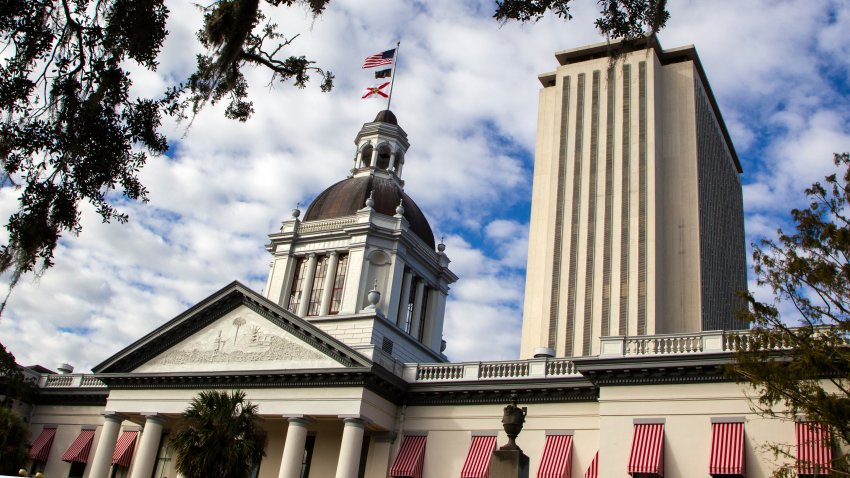 A man was arrested in Tallahassee after a bomb threat led to the temporary closure of Florida's Capitol to employees Thursday morning , authorities said.
The closure, which ended at 9 a.m., was instituted "out of an abundance of caution," officials said.
Officials said Capitol Complex had been swept by law enforcement officers and explosive-detecting K-9's.
No explosive devices were found and nothing suspicious was identified, authorities said.
Not long after the evacuation ended, Tallahassee Police officials announced that 61-year-old Mark Wayne Clark was arrested in connection with the incident.
Clark was facing a charge of making a false bomb threat. Attorney information wasn't available.
This is a developing story and will be updated. Please check back for more updates.