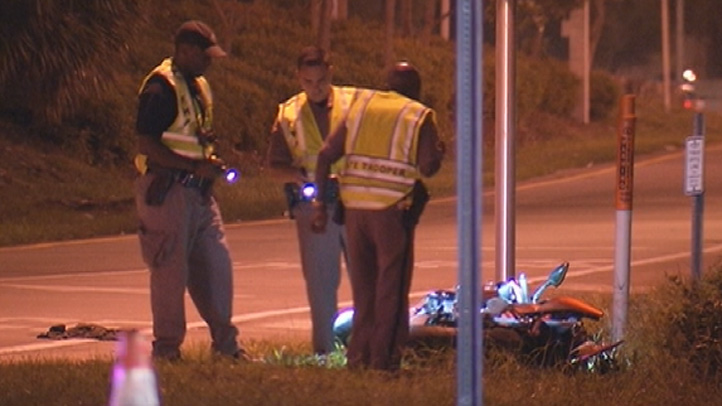 Authorities have identified the 21-year-old motorcyclist who was killed in a crash early Thursday in the area of Interstate 95 and Northwest 95th Street.
Alejandro Simon of Miami was on the exit ramp from I-95 South to Northwest 95th Street just before 3 a.m. when his motorcycle went onto the grass shoulder on the right side of the road, the Florida Highway Patrol said in a statement.
Simon tried to stop but slid into the intersection, striking the concrete curb median on Northwest 95th Street, and was separated from his motorcycle, which ended up on the grass by the entrance ramp to I-95 South, according to the FHP.
Simon was taken to Jackson Memorial Hospital's Ryder Trauma Center, where he died from his injuries, the FHP said.
An investigation is pending, the agency said.

The crash caused the southbound exit ramp from I-95 at Northwest 95th Street to be closed and closed Northwest 95th Street from Northwest 7th Avenue to I-95.
More Local Stories: