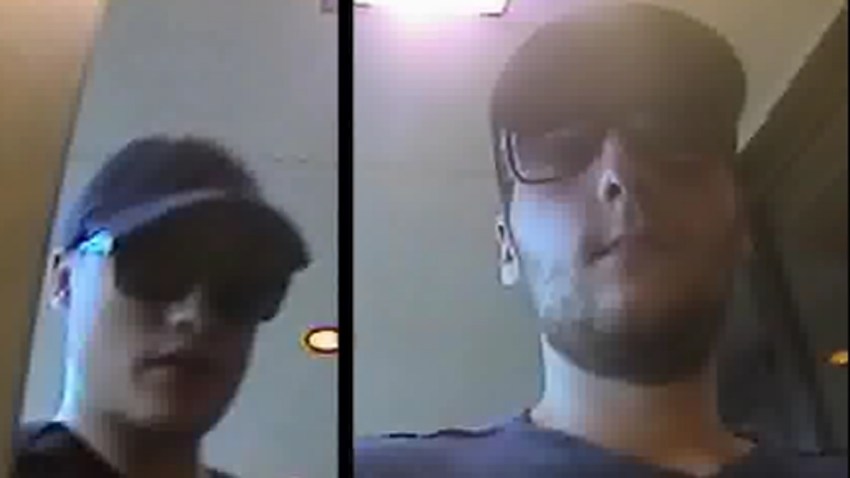 Authorities are searching for two men who were caught on camera attaching a skimmer to an ATM at a Cooper City bank.
The incident happened Sept. 1 at the Bank of America at 5504 S. Flamingo Road, Broward Sheriff's Office officials said.
Surveillance photos showed one suspect place the device. The second suspect approached and appeared to verify the skimmer was installed correctly, officials said.
The suspects are described as white males in their 20s. Both have short hair and wore baseball caps and sunglasses.
A reward of up to $3,000 is being offered for information leading to an arrest. Anyone with info is asked to call Broward Crime Stoppers at 954-493-TIPS.