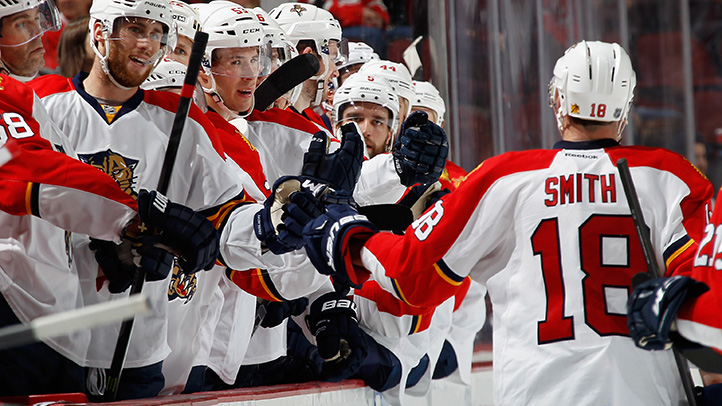 The Florida Panthers made it 11 straight with their 3-2 win over the Ottawa Senators on Thursday at Canadian Tire Centre.
The Panthers now have 54 points which is tied for the third most in the entire NHL. Florida also kept pace with the Eastern Conference leading Washington Capitals who also won on Thursday. Washington currently sits nine points ahead of Florida in the Eastern Conference while the Panther continue to lead the Atlantic Division.
When Florida scored its first goal of the day, it didn't wait long to double that total. Two of Florida's goals came in a span of eight seconds in the first period. For the first 12 minutes of the game, the teams were locked at zero before the quick goals.
The first goal came at the 12:01 mark when Reilly Smith put his 12th puck of the season into the back of the net. Smith was assisted by Jonathan Huberdeau and Aaron Ekblad on the go-ahead goal. Huberdeau has been consistently helpful during the long streak and continues to pace the team with assists this season.
Florida's second goal at the 12:08 mark was put home by Vincent Trocheck and was unassisted. The goals both came on Florida's first two shots on goal in the game as the Panthers made the most of their opportunities.
Aleksander Barkov gave Florida some insurance when he added his 12th goal of the year in the third period. Assists were credited to Jaromir Jagr and Huberdeau.
No matter how effective the offense continues to be, Florida needs its goalie to be just as productive to keep the streak alive. Once again, Roberto Luongo was effective as he stopped 30 of the 32 attempts fired at him.
Florida's six-game road trip will continue on Sunday when it takes on the Edmonton Oilers at 9:30 p.m.