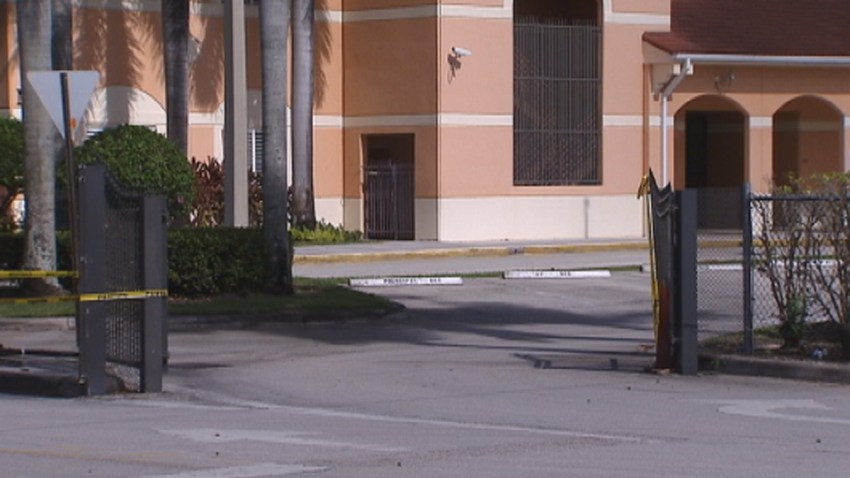 A Pembroke Pines police officer was hospitalized early Saturday after a driver crashed through the front gates of a school before striking the officer's car and running off the road and ending up upside down.

The wild sequence began just before 1 a.m. when the driver of a beige SUV, 24-year-old Emilio Espinoza-Rojas, drove through a stop sign at Northwest 184th Avenue and Pembroke Road and crashed through the closed front gates at Pines Charter West School at 18500 Pembroke Road, Pembroke Pines Police said.

Officers James Garcia and Andrew Hibbert responded and found the SUV driving through the parking lot directly at their vehicles, police said.

The SUV slammed into Garcia's front driver's side, trapping him inside. Espinoza-Rojas drove off, crashing through the exit gate of the school and back onto Pembroke Road, police said.

Espinoza drive a few blocks before he lost a tire, ran off the road and collided with a tree, with the SUV ending up upside down, police said.

The crash caused a fire that was quickly extinguished by responding officers. Espinoza-Rojas and Garcia were taken to Memorial Miramar Hospital, where they were treated and released.

The incident is still being investigated and Espinoza-Rojas could still face criminal charges pending a toxicology report, police said.