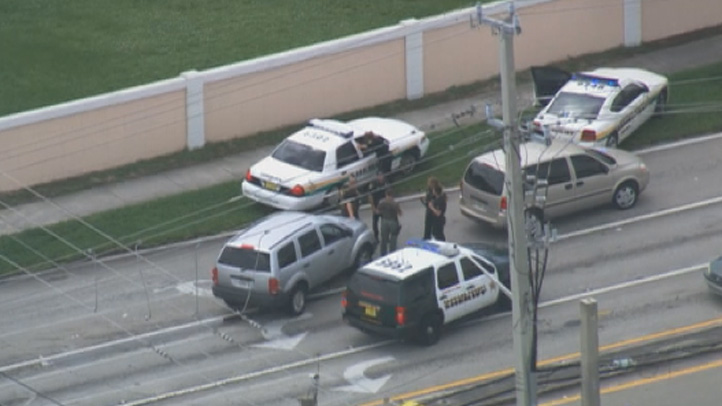 One person was hospitalized in a shooting in North Lauderdale Monday, authorities said.

The shooting happened in the 8200 block of Southwest 4th Street, according to the Broward Sheriff's Office. One person was taken by ground to Broward Health.

The identity of the victim and the details of the shooting were unknown.
The BSo said the victim was grazed in the head by the bullet and expected to be okay.

Check back with NBC 6 South Florida and NBC6.com for updates.
More Local Stories: