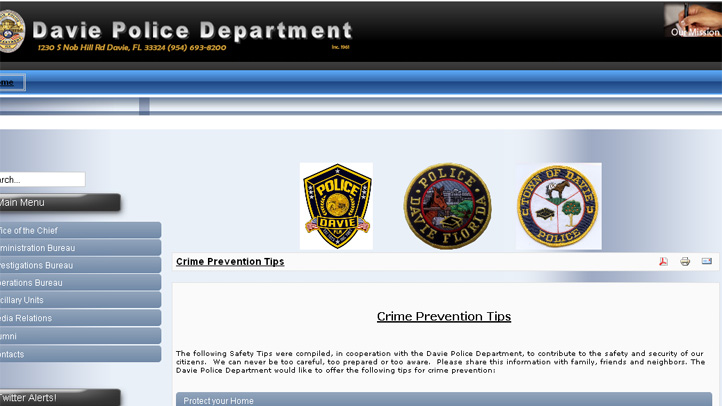 A person woke up early Tuesday to find an unknown man standing by their bed, and authorities were searching for him.
According to Davie Police, the man was wearing a grey hooded sweatshirt, dark jogging pants and black workout glove with the fingers exposed. A dark bandana was covering his face as well.
At 5:45 a.m. the victim woke up and found the man standing next to the bed and after a short struggle the victim was able to get away and began screaming. The man then fled the apartment at 2900 S. University Drive.
It wasn't immediately clear if the victim was a man or woman and police didn't immediately return calls seeking clarification.
Authorities are asking anyone with information to contact them at 954-693-8303.