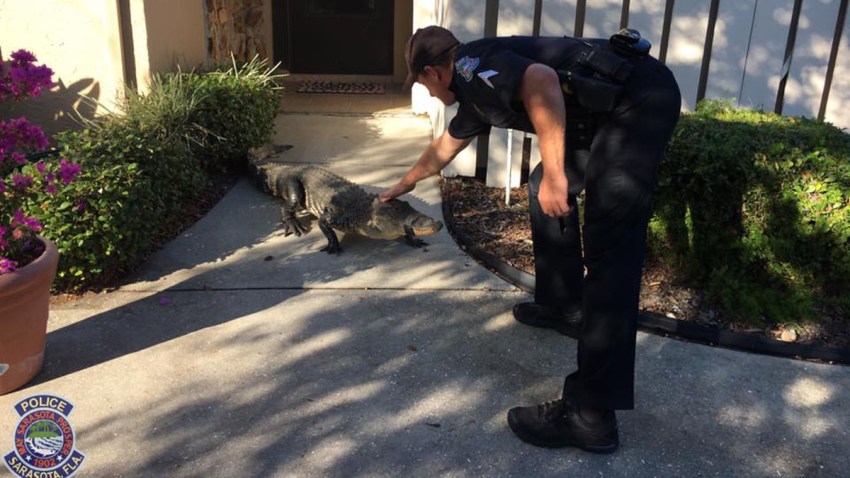 Authorities say someone broke into a southwest Florida mobile home and stole an alligator.
Sarasota Police reported that someone called 911 Wednesday complaining a gator had wandered into his yard. That gator had recently been captured and was living inside a trailer. It's snout was taped and the reptile had a trapper's tag on it. The trailer was broken into and someone stole the gator. No other details were released and it's unclear whether the burglar was looking for the gator or merely stumbled upon it.
Two officers responded and loaded the gator into their vehicle and turned it over to state wildlife officials.
Copyright AP - Associated Press