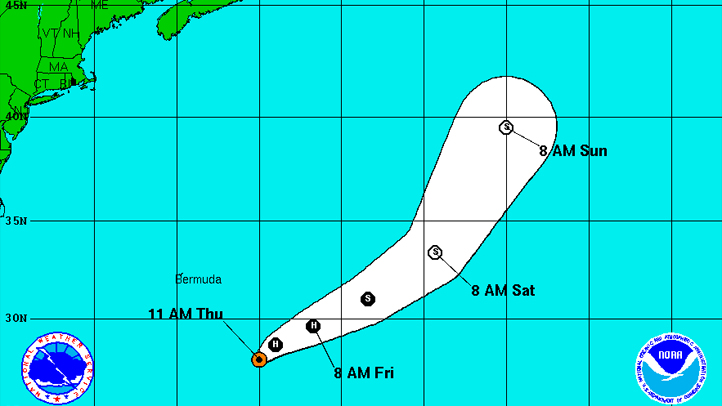 Tropical Storm Philippe became a Category 1 hurricane Thursday but remained no threat to land, forecasters at the National Hurricane Center in Miami said.

As of 11 a.m., Philippe had maximum sustained winds near 80 mph as it moved north-northeast at 9 mph about 425 miles southeast of Bermuda.

Philippe was expected to weaken over the next 48 hours as it was expected to continue to move to the north-northeast.

There were no coastal watches or warnings in effect.