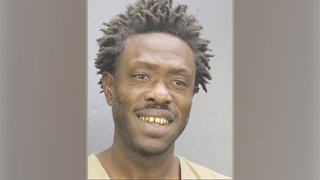 Police have arrested a man they say is responsible for murdering someone in Hollywood last week.
According to an arrest warrant, 38-year-old Jovon Warner turned himself in to police the day after the Jan. 9 shooting.
The victim, identified by police as Michael Richardson, was found dead in a rear alley near the 2200 block of Simms Street.
Warner now faces a first-degree murder charge, and was being held without bond Tuesday. Attorney information wasn't available.