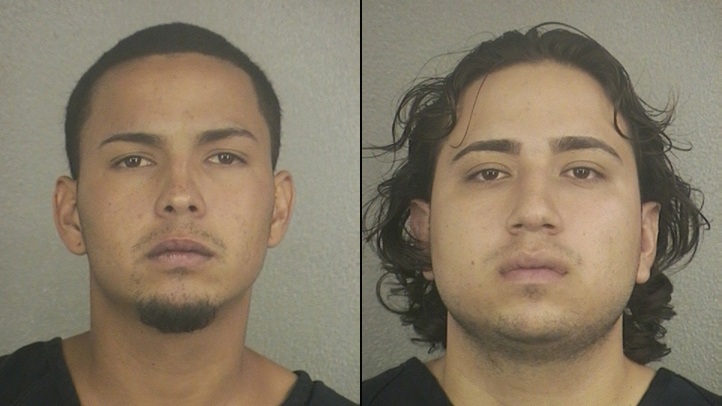 Three suspects have been arrested in connection with a recent armed home invasion in Miramar, including two men who impersonated police, authorities said Thursday.
Jose Fernando Osorio, 21, Victor Mario Guerra Gomez, 22, and Yolianne Figueroa, 19, have been arrested and charged with the armed home invasion and kidnapping that took place at a home in the Renaissance gated community at 2065 SW 117th Ave. last Thursday at about 1:15 a.m., Miramar Police said.
They said a warrant has been issued for a fourth suspect, Alexandre Lohrengel, 19.
Landlord Shoots, Kills Bat-Wielding Tenant in Hialeah: Police
Police said previously that a woman first knocked on the door to confirm the address with the homeowner, left shortly thereafter, and two men then knocked on the door and identified themselves as police. They wore police insignias and bulletproof vests, according to police.
The suspects stormed into the home, beating up the homeowner, who had to be taken to a nearby hospital with non-life-threatening injuries, police said. The suspects stole an undisclosed amount of cash as well as weapons and other items, according to police.
It wasn't immediately known whether the suspects have attorneys.
VIDEO: Person Shot in Miramar Home Invasion
Authorities urge anyone with information on the whereabouts of Lohrengel, seen below, to call Broward County Crime Stoppers at 954-493-TIPS.
More Local Stories: