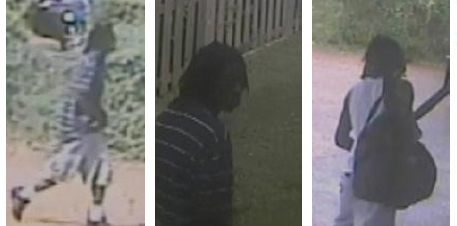 Authorities are searching for a Fort Lauderdale burglary suspect caught on surveillance video stealing several firearms, jewelry and money, police said.
The burglary happened on the morning of Oct. 21 and authorities are asking for the public's help identifying the man seen walking down the street towards the Fort Lauderdale home, located at 2601 NW 22nd St.
Fort Lauderdale Police said the man entered the fenced backyard of the home before going into the residence. Inside he placed the firearms, jewelry and large amount of money in black duffel bags, then left the house, police said.
The large bag had the Lauderdale Lakes Vikings Football insignia, authorities said.
The man walked east on Northwest 22nd Street to the 2500 block, where he was picked up and driven out of the neighborhood, police said.
The suspect is believed to have been picked up by an older model, four-door sedan, authorities said.
Anyone with information is asked to contact Broward County Crime Stoppers at 954-493-8477.
More Stories on NBC6.com: