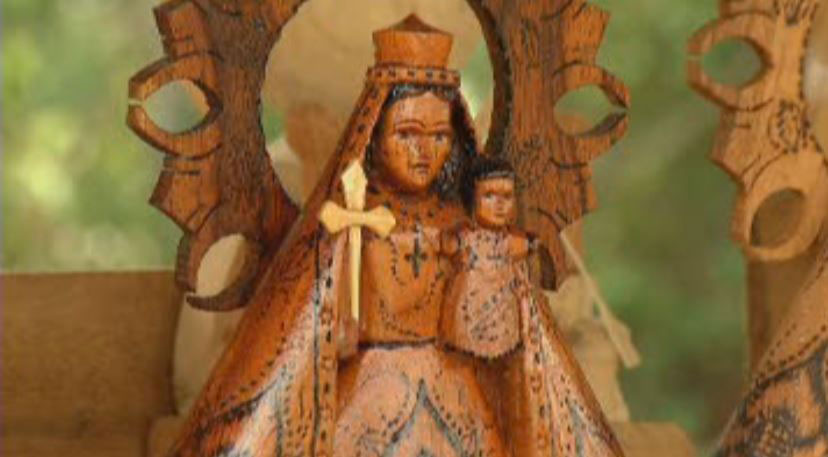 In South Florida, she stands guard at the homes of Cuban grandmothers. In Cuba, she's on the side of the road. Sculpted in perfumed wood, and revered for generations.
The Virgin of Charity is the patron saint of Cuba. On Monday, Pope Francis will visit her sanctuary high on a hill in the eastern town of El Cobre.
Nothing connects the Pope to this people quite like the sanctuary, the most sacred pilgrimage site in all of Cuba.
The tradition goes back to the 1600s. According to local lore, three fishermen found an image at sea and credit its spirit for sparing them from a violent storm.
Cubans have been seeking favors from the Lady of Charity ever since.
Yanelis Alfaro asked for healing from an operation to remove a tumor. Now recovering, she's visiting the site to offer flowers and give thanks.
Jose Hernandez says he doesn't believe the Lady of Charity grants miracles, but he'll keep her two figurines on the dashboard of his car for protection.
"It's about tradition," Hernandez says, "and respect."