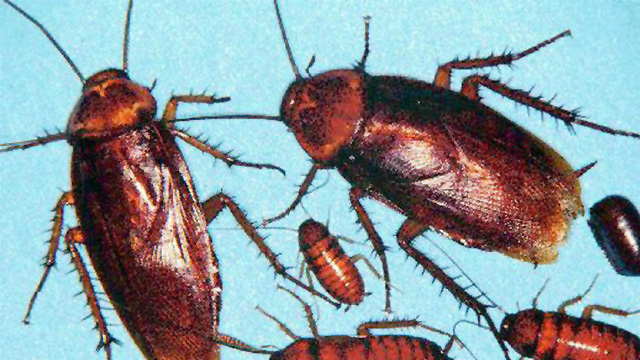 Humans weren't the only species enjoying the authentic taste of French cuisine at Cafe Pastis.
So were the roaches.
The popular French cafe in South Miami has been shut down after inspectors claimed they found nearly 100 roaches near food preparation stations and other violations during a recent inspection, reports JustNews.com.
So maybe that crunch in your salad wasn't an almond after all.
The cafe, located at 7310 SW 57th Ave., had three critical violations, including raw food being stored near ready-to-eat food. Inspectors also found slime on soda dispensing nozzles and tons of dirt near cooking equipment.
But what grossed out the inspector from the Florida Department of Business and Professional Regulation the most was the little critters dining without a reservation.
Thirty cockroaches were found next to the oven. Another 20 were living la vida roacha in a small cabinet less than a foot from someone's meal. There were also roaches living under the dish washer and ice machines.
The report names a few other places where the insects had taken up residence, but fails to mention if the cockroaches broke out in song and dance like in the movie, "Joe's Apartment."
Cafe Pastis was ordered shut down immediately and must pass another inspection to re-open.