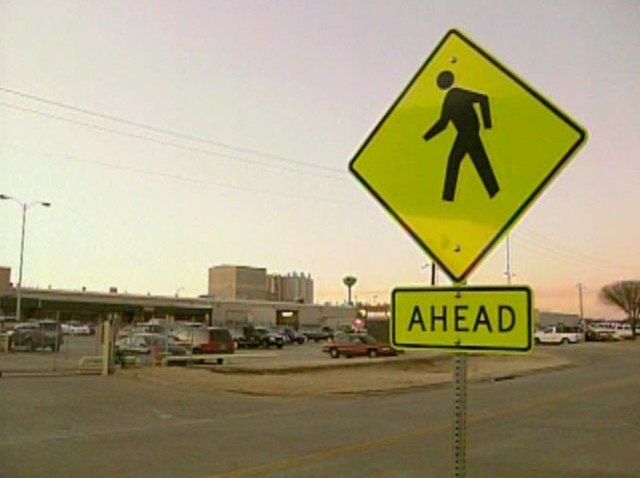 Crossing the street in Miami-Dade has long been a risky proposition.
And though it's sad when any pedestrian gets hit by a car, it's even worse to imagine children being hit and injured.
For years, Miami-Dade trauma centers were seeing far more than the national average of kids as the victims of these horrible accidents, until one woman decided to do something about it.
Dr. Gillian Hotz runs the pediatric and spinal cord program at UM's Miller School of Medicine. Nine years ago, she created Walksafe, a program designed to reduce the number of kids hit by cars.
"Every night seeing a child with another type of catastrophic injury, whether it was any fracture or head injury, spine injury, these things are all preventable," Hotz said.
Hotz uses instructional videos and other materials to teach kids how to be careful when crossing the street and walking down the sidewalk.
"We have to teach it, I think we have to teach it at an early age," Hotz said. "And this is something that these kids can use the rest of their lives."
Since Walksafe started, the number of kids age 14 and under hit by cars in Miami-Dade has dropped 42 percent. And the number of kids seen at Miami-Dade trauma centers as a result of being hit by a car has dropped a whopping 63 percent.
But the number of adults hit by cars in Miami-Dade is still among the worst in America. And Broward County is even worse than Miami-Dade.
Cities like Sunny Isles Beach are taking somewhat drastic measures, installing median fences to deter people from jaywalking.
"It works," said Sunny Isles Beach city Manager Rick Conner. Conner said the city commissioners are facing a growing, changing population that now includes kids and young families as well as thousands of tourists going across Collins to the beach.
The city plans on investing big bucks in the next two years for more pedestrian protection.
"We've spent a lot of time and attention on this matter because pedestrians are very precious to us and there are a lot of them here in this community," Conner said.