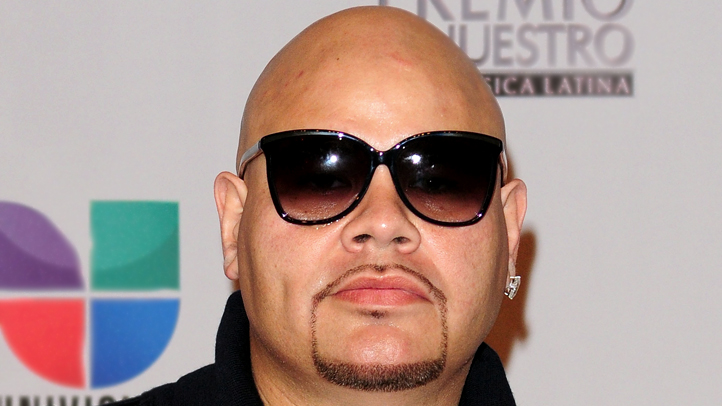 Miami Beach rapper Fat Joe pleaded guilty Thursday to two counts of failing to file tax returns on nearly $3 million in income from his musical performances and royalties, authorities announced.
The 42-year-old rapper, whose real name is Joseph Cartagena, pleaded guilty before U.S. Magistrate Judge Cathy Waldor in Newark, as two of his corporations he earned money from are based in New Jersey, U.S. Attorney Paul Fishman said.
The platinum-selling artist's hits include the 2002 duet "What's Luv" with R&B singer Ashanti.
The Miami Beach resident was charged with four counts in all, for failing to file a tax return with the Internal Revenue Service for tax years 2007 to 2010. Under his plea agreement he pleaded guilty to the first two counts, for tax years 2007 and 2008, but the government's tax loss for all four years will be taken into account at Cartagena's April 3 sentencing, authorities said.
Cartagena admitted he received gross income of more than $1.3 million in 2007, more than $1.4 million in 2008, more than $320,000 in 2009 and more than $680,000 in 2010, according to authorities. The government's total tax loss was $718,038, they added.
The rap artist, wearing a navy suit in court, looked fit and considerably slimmer than the former size that earned him his nickname. He has been very public about his efforts to shed weight after fellow rap stars died from obesity-related issues, and was recently in Newark to speak to schoolchildren about health and fitness.
When the judge asked if he understood the charges he was facing, Cartagena replied, "I super-understand it."
Ga. Police Break up Scuffle at BET Hip-Hop Awards
Waldor set Cartegena's bail at $250,000 and released him before his sentencing.
His lawyer, Jeffrey Lichtman, said outside court that his client "had already taken steps to resolve this situation" before he was charged.
The rapper, who has agreed to pay all taxes and penalties owed, faces a possible maximum sentence of two years in prison and a fine of $200,000 in addition to prosecution costs, authorities said.
Cartagena hopes to pay back the taxes by his sentencing, Lichtman said.
Copyright AP - Associated Press