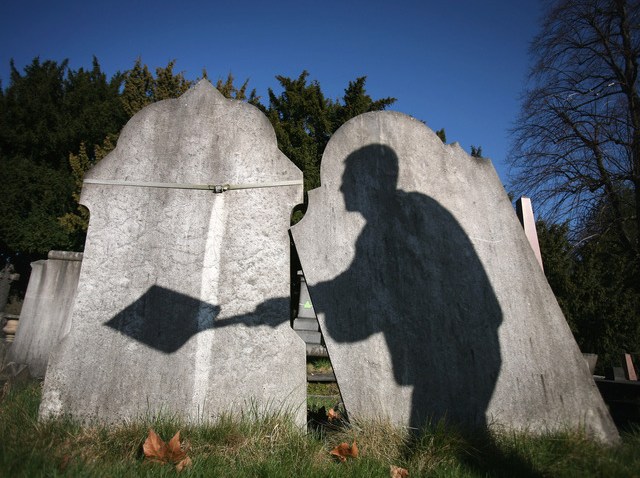 More than 20 people are turning over in their graves after being victimized after they were six feet under.
Jacob Ben-Ari has been found guilty of mail fraud after prosecutors claimed the South Florida man forged the signatures of 23 dead people and then sold their properties, netting him more than $328,000 in the real-estate scheme, News-Press.com reported.
Ben-Ari began his search for the dead in 2003 by looking at the Lee County property tax rolls and seeing who were behind on their taxes. A few phone calls and maybe a trip or two to the cemetery and Ben-Ari could determine if the property owner was deceased, prosecutors said.
The Delray Beach resident then found investors and forged signatures on the deeds of the dead person's property for profit.
"He got greedy," Assistant U.S. Attorney Robert Barclift told the jury during closing arguments Tuesday.
Ben-Ari now faces 30 years in federal prison for his actions and now he might really be a dead man walking.