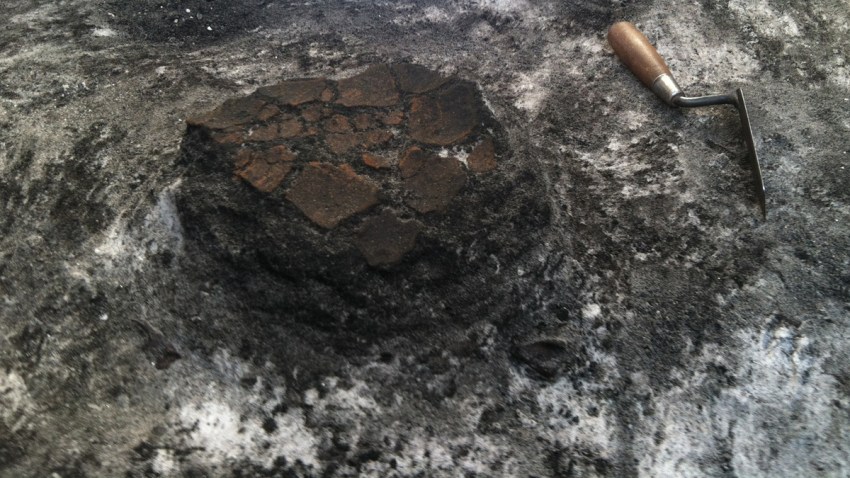 A prehistoric find worthy of Indiana Jones was recently discovered along a Davie roadway.

The remains of a 2,000-year-old woman were found by archaeologists in a trench on Pine Island Road back on Dec. 18, Archaeological and Historical Conservancy Director Bob Carr said Friday.

"This is one of the older graves found in southeast Florida," Carr said. "Archaeologically, it was extremely well preserved."

According to Carr, a construction crew was digging the trench for a water main when archaeologists, who were part of the crew, spotted a toe bone.

The toe led the archaeologists to the foot and then the complete remains of the woman, who is 5-foot and between 20 and 30 years old. Other artifacts were also found at the site, Carr said.

Archaeologists carefully uncovered the remains to inspect them further, and advised the construction crew to stop working in the area.

Based on the soil at the site, it's believed the woman is 2,000 years old and part of a Tequesta tribe cemetery, Carr said. There were no broken bones and no indication of the cause of death, Carr said.

Carr said it's the fourth grave uncovered in the area since the 1980s. The site was once an island that was about 500 feet long and 100 feet wide, and was surrounded by the Everglades.

Back when the woman was alive, the site was an ideal location and gave a strategic view in all directions to protect against enemies.

More graves are likely in the area and could provide even more clues to the people who once inhabited the site, Carr said.

"Finding any site preserved in Broward is an indication this area has an older history than most people suspect," Carr said.