Authorities are searching for a suspect involved in a shooting in North Lauderdale that left a woman and a teen girl dead Wednesday morning.
Broward Sheriff's Office officials said the shooting took place just after 9 a.m. near the 7900 block of Tam Oshanter Boulevard, with deputies and North Lauderdale Fire Rescue responding to the scene.
When they arrived, they found a woman and teen girl shot to death. Investigators haven't released their names or ages.
Friends told NBC 6 the woman as Jennifer Bellony and the girl was her daughter, and that the suspect is Bellony's ex-husband and the father of the teen.
Chopper footage showed two bodies covered with yellow police tarps in the parking lot of an apartment complex. An item that appeared to be a backpack was near one of the bodies.
Officials said they're searching for a suspect in the shooting, 34-year-old Andre Odaine Anglin. An arrest warrant has been issued for his arrest.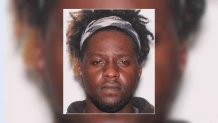 "We are actively searching for someone, as I mentioned before, we do believe this was an isolated incident, however we're urging anyone with any information or witnessed this incident to give Crime Stoppers a call," Broward Sheriff's spokesperson Gerdy St. Louis said.
Detectives haven't released what Anglin's relationship is to the two victims. They said they don't have a last known address for him, but said he frequents the Margate area.
Nearby schools were placed on lockdown for a short time as a precaution after the shooting, but it was lifted later in the morning.
A reward of up to $5,000 is being offered for information leading to an arrest. Anyone with information is asked to call Broward Crime Stoppers at 954-493-TIPS.