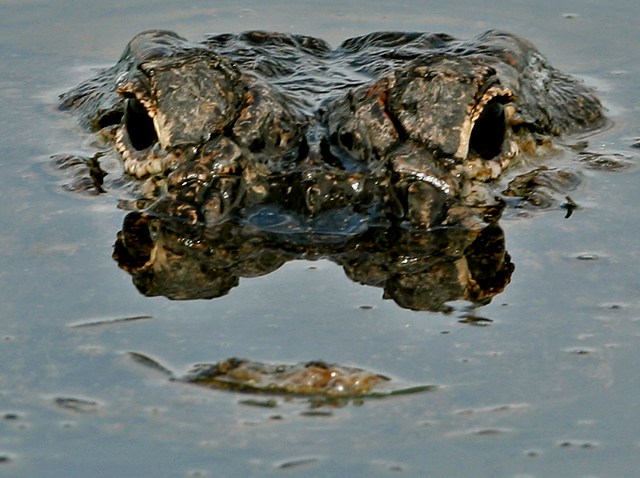 Alexander Alcantare loves animals, but he has the worst luck when it comes to handling them.
Having already lost one arm in an attempt to save some birds, the South Florida man nearly lost his other arm last night when he was bit by an alligator he was trying to help.
The incident happened around 9 p.m. Sunday when Alcantare spotted the gator in distress in some water near his home in Northwest Miami-Dade.
"I figured I'd trap it and try to get it some medical attention," said Alcantare.

He went running to the rescue of the 8-foot alligator, which had been struck in the head with an arrow. Alcantare said it was roaming helplessly in the water.

"So I baited a hook, I got it, I brought it over here," he said. But the gator wasn't grateful, and it struck back.
"I couldn't really handle him too good," Alcantare said. "The guy I asked to help me, he got scared and let go of the rope and since I couldn't secure his mouth, he got me."

The gator got him on his good arm. Alcantare said he lost his other arm trying to rescue baby birds from an electrical fence that burned him so bad, his arm had to be amputated.

"That's why I couldn't handle him too good like before, but I did pull him out of the water," he said.

He also called police, but when investigators arrived, they cited him for possession of an American alligator.
Now the man with an animal attraction is once again left hurt after trying to help.

"That's what happens when you deal with wild animals, you're going to get bitten," admitted Alcantare, who was also attacked by a tiger once in the Congo.

Alcantare said since the gator bit him, wildlife officials will have to euthanize the gator.