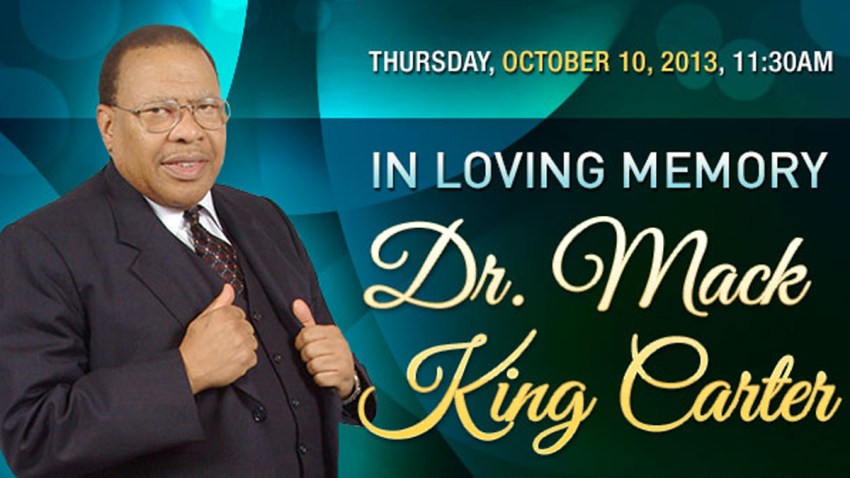 The South Florida community is paying its final respects Thursday to local pastor and author Rev. Dr. Mack King Carter.

The viewing and funeral for Carter are being held at the First Baptist Church of Fort Lauderdale, after they had to be moved from New Mount Olive Baptist Church to accommodate the large amount of mourners expected to attend.

Carter, who passed away last Wednesday, spent more than 40 years as a pastor, including 27 as senior pastor at New Mount Olive.

In addition to his duties as pastor, Carter was a published author and international lecturer. Services are also being held in Miami and Ocala.

In lieu of flowers, the family requested donations be made to Florida Memorial University - 15800 NW 42nd Avenue, Miami Gardens, FL 33054 - 305-626-3600. Reference Dr. Mack King Carter Memorial.