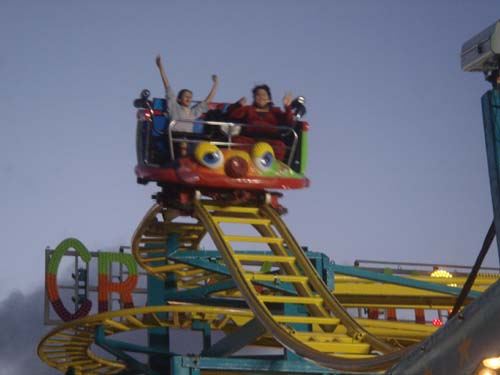 Miami-Dade County firefighters had to rescue four people from a stalled rollercoaster at a Christmas attraction.
Two cars on The Crazy Mouse Rollercoaster at Santa's Enchanted Forest got stuck at the top of the track for about 30 minutes Thursday night.
Capt. Eric Baum says the ride's operators were able to rescue four passengers in one of the cars. Four more passengers needed to climb down a fire truck's ladder.
Baum says the three children and one adult "had fun coming down" and weren't injured.
Santa's Enchanted Forest opened in south Miami-Dade on Nov. 4. It will remain open until Jan. 9, but the rollercoaster will be closed.
Florida Department of Agriculture inspectors and park engineers are investigating the malfunction.
Copyright AP - Associated Press